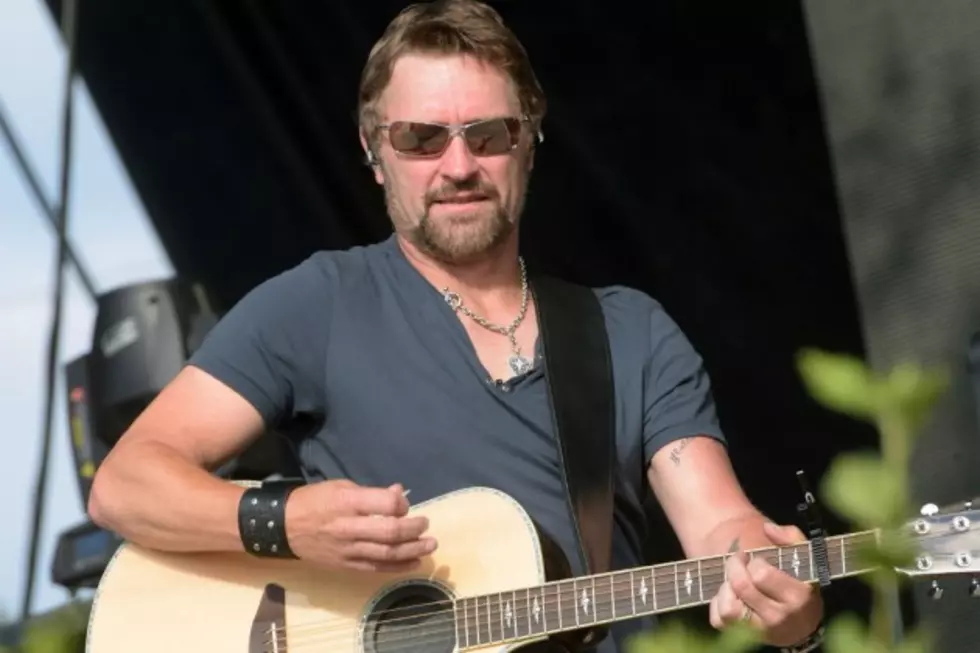 Craig Morgan Thanks American Troops With 35K MoonPie Treats
Rick Diamond, Getty Images
Craig Morgan is saying thanks to the American troops once again, but this time, it's with a tasty treat to remind them of home.
Morgan has partnered with MoonPie snack cookies to send the tiny desserts to USO Centers as a thank you. Together, they'll ship more than 35,000 MoonPies to the military personnel who aren't lucky enough to head home for the holidays. Morgan -- an Army veteran himself -- stepped in following a social media campaign which called on his fans to help with the yummy donations.
"Chattanooga Bakery has demonstrated its ongoing support for our troops since WWII,"  Tory Johnston, VP of Marketing at MoonPie, says in a release. "Partnering with Craig Morgan and the USO was really perfect for this 'thank you' campaign for our servicemen and women."
This isn't Morgan's first run with the tasty little cakes -- he first teamed with MoonPie, which hails from Chattanooga, Tenn., when he was plastered on their cartons. Obviously, he knows the importance of getting a taste of something from home.
The singer says, "You would be amazed at what a simple taste from home means to someone who is fighting for our country."
Craig Morgan Shares the Best Christmas Gift He's Ever Given
More From Taste of Country