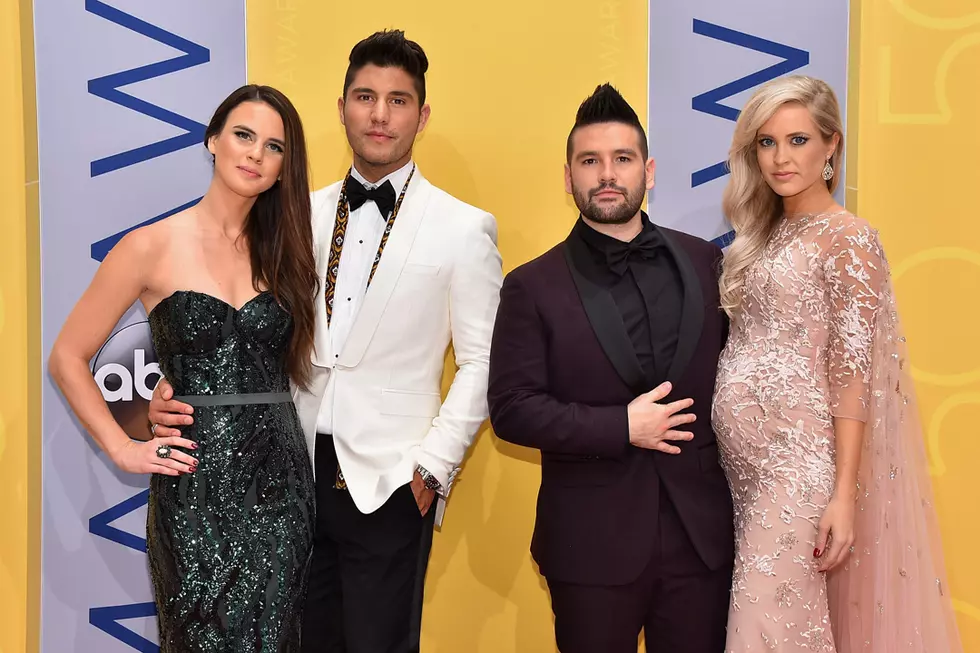 Dan + Shay's 'Speechless' Is a 'True Look' at Their Love Stories
Michael Loccisano, Getty Images
The wedding day is one of the most important days of someone's life, and that momentous occasion has taken on a new meaning for Dan + Shay with the release of their latest single, "Speechless."
Dan Smyers and Shay Mooney co-wrote the song with Jordan Reynolds, and the singers wanted to encapsulate how they felt first seeing their brides on their wedding days. Smyers wed Abby Law in May of 2017, and Mooney married his wife, Hannah Billingsley, in an October 2017 ceremony.
"We were talking about that first time we actually saw our wives in their wedding dresses and how crazy that moment was for us. That was the sentiment we were going for," Mooney explains to Taste of Country and other media.
Shay Mooney + More Share First Kiss Stories
What began as a special memory for close family and friends has now become a life-changing moment they share with fans, wanting to give them an honest look at how their real-life love stories inspired the song. They decided the best way to do it was to edit their two wedding videos together and capture some of the most precious moments of those days.
The resulting music video shows their authentic reactions to seeing their wives for the first time on the day they said "I do," and the beauty of the experience and the emotion they felt pours through on-screen.
"Obviously we didn't plan on making this video when we where at our weddings, that was the last thing on our minds," Mooney states. "This was a cool way for Dan and I to be constantly reminded of how out of our leagues we are with our wives and the reason we wrote the song in the first place. It was a true look into the inspiration behind the song."
"Speechless" is the second release off Dan + Shay's self-titled album, following the popular "Tequila." Demi Lovato revealed in a tweet that it was her favorite song at the moment, and later added that she'd be open to a collaboration with the duo.
The duo recently celebrated their No. 1 hit, the platinum-certified and fourth most-streamed country song of the year "Tequila," with a free concert for fans in Nashville dubbed "Tequila Tuesday," which drew nearly 10,000 fans.
More From Taste of Country