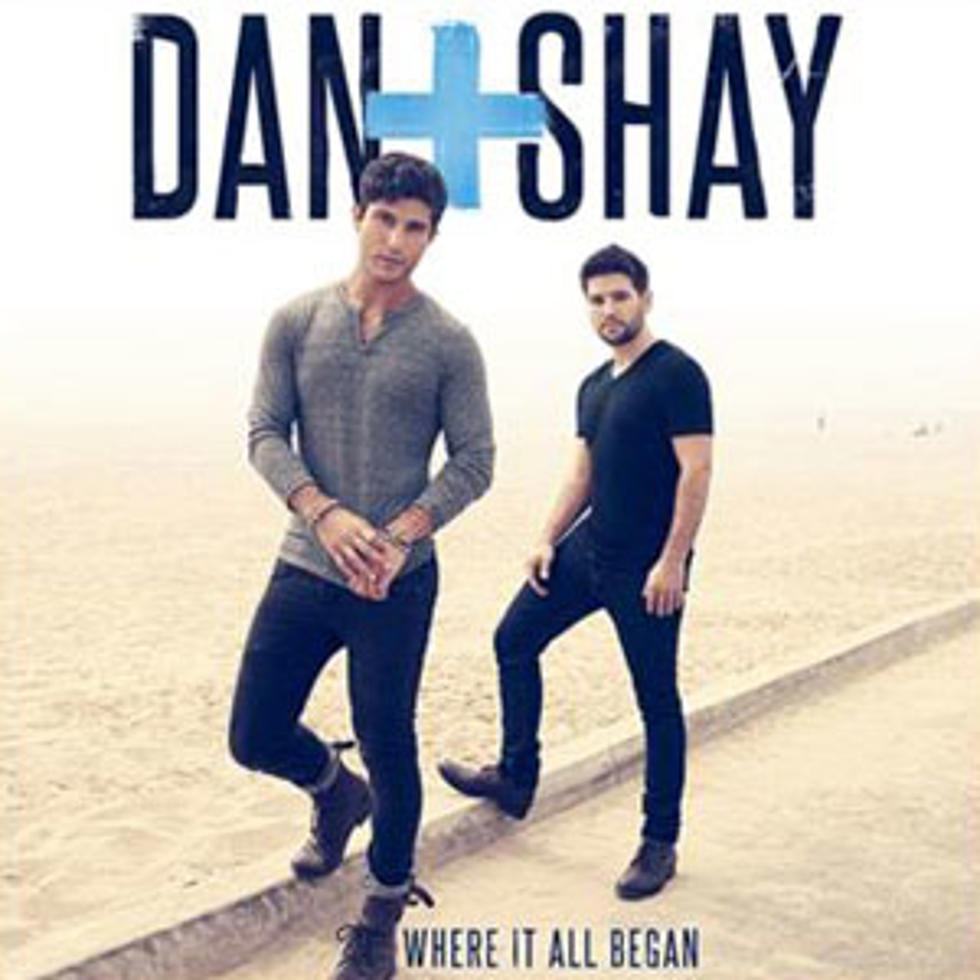 Album Spotlight: Dan + Shay, 'Where It All Began'
Warner Music Nashville
Sweet hooks, melodies more contagious than cooties and innocent young love … the debut album from ACM nominated duo Dan + Shay is what you expected. '19 You + Me' is an honest representative of the 12 tracks on 'Where It All Began.'
It may not be the best however. That honor goes to 'What You Do to Me.' The respectful approach they bring to their imaginary relationships is this duo's calling card. It's refreshing. "Ain't my thing to jump the gun but I called my daddy said she's the one / He said you better get that ring / If you really wanna changer her name," Shay Mooney sings. They're well-mannered without sounding like big dorks. That's quite an accomplishment when many of their contemporaries can't sing enough about bagging some girl on a truck bed.
Fast-paced verses dance across the speakers during this song. Together they never lose the beat, showing extraordinary control through a difficult performance. The praise isn't unique to this song however, each of the first five on the album could be singles.
Images of girls in cheery-red lipstick spill across honest and organic arrangements. That's another thing that sets Dan Smyers and Mooney apart from those who've come before them: their sound isn't drenched in heavy vocal effects. It's a pop sound delivered organically.
The middle of the album dips as a few of the songs begin to run together. 'Nothing Like You' is a nondescript ballad, but the tempo is quickly picked back up on 'Somewhere Only We Know.' At times they sound like Rascal Flatts or Hunter Hayes, but the only conclusion one can make by the time he finishes with 'Close Your Eyes' — perhaps the second best song on 'Where It All Began' -- is Dan + Shay are their own unique brand of pop-country music, and they're here to stay.
Key Tracks: 'Show You Off,' 'What You Do to Me,' 'Close Your Eyes'
Born in a Tent: It's a well-known story: Smyers and Mooney met in a tent built inside Smyers' living room. He tells Taste of Country he built the tent from sheets found at thrift stores. He was trying to keep warm because he didn't have the money to pay the heat bill.
Did You Know?: The XIX tattoo you see in Dan + Shay's '19 You + Me' video is real. Both men have one. They got it soon after the song was released. That's commitment to your craft.
More From Taste of Country