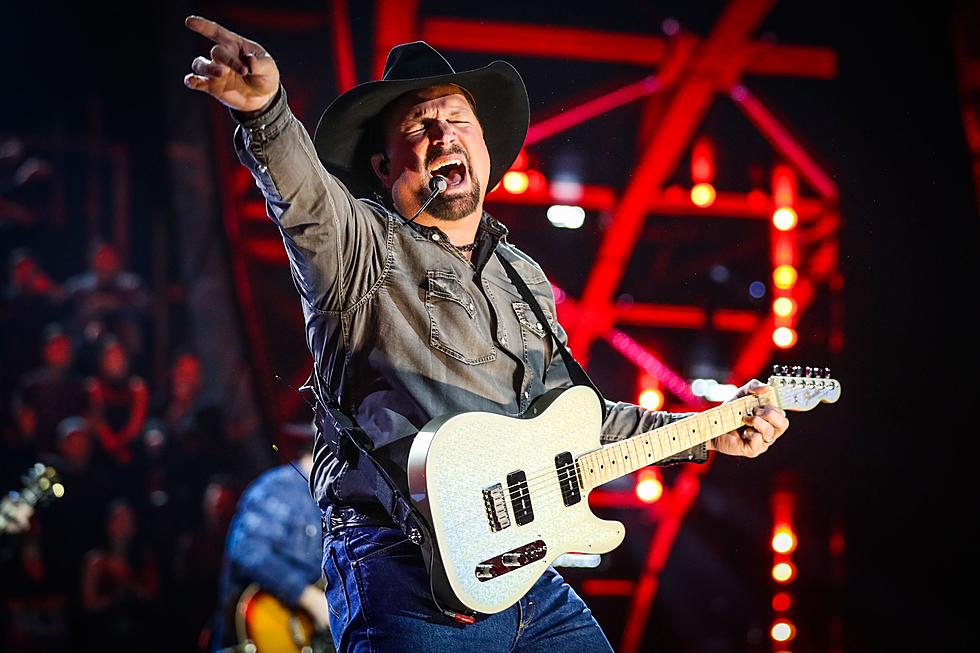 How to Watch Garth Brooks' Friends in Low Places Grand Opening Concert
Rich Fury, Getty Images for iHeartMedia
Garth Brooks will open his Friends in Low Places bar and honky-tonk with a dive bar concert on Black Friday, and fans can watch from home.
The Nov. 24 performance will also feature the first live performance of "Rodeo Man," Brooks' new song with Ronnie Dunn.
Friends in Low Places Bar & Honky-Tonk is located at 411 Broadway in Nashville. It's where the old Paradise Park Trailer Park bar used to be.
Brooks' says the full five-story venue won't be open until March, but the first two floors will be open for Friday's "soft opening."
He announced the grand opening concert in October, saying tickets were only available via contests on his TuneIn channel, the Big 615.
Related: Here Are Garth Brooks and Ronnie Dunn's "Rodeo Man" Lyrics
How to Watch Garth Brooks' Friends in Low Places Dive Bar Concert:
Brooks will be the very first artist to take the stage at his new Friends in Low Places Bar & Honky-Tonk. His 7PM ET dive bar concert will include new songs from his Time Traveler album, but mainly focus on hits fans came to see. He told Taste of Country and select media that the show will be similar to previous Dive Bar concert stops and probably wrap up in under one hour.
Watch on Amazon Prime Video and Twitch. In fact, anyone watching the Black Friday NFL game between the New York Jets and Miami Dolphins will segue right into the concert.

.
A pre-show will start at 6PM ET on Twitch, hosted by Amazon Music's Country Heat Weekly podcast hosts Kelly Sutton and Amber Anderson.
Will Garth Brooks Perform at Friends in Low Places After Friday?
During a press event on Monday (Nov. 20), Brooks said that it's unlikely you'll find him on stage at Friends in Low Places very often, as the stage is built for new artists. He has been very hands-on with the design of the bar and honky-tonk, however, and he made sure it's a place where all feel welcome.
He also said it's going to be a place that's friendly to musicians, meaning they won't be tasked with playing for four hours nonstop and he'll likely wrap up the music just after midnight. These two ideas come with everyone's health and safety in mind.
Where Can I Listen to "Rodeo Man"?
"Rodeo Man" is an official radio single, which means you can hear it on local radio. Additionally, it's available on Amazon Music and TuneIn. Brooks catalog is not available on other streaming platforms, including YouTube, Apple Music or Spotify.
See Inside Garth Brooks and Trisha Yearwood's Malibu Beach House:
Garth Brooks
and
Trisha Yearwood
's former beachside house in Malibu offered a gorgeous vacation paradise for the country music power couple to relax.
Brooks and Yearwood bought their 4-bedroom, 3.5-bathroom, 4,200-square-foot house in Malibu for slightly less than $5 million in June of 2008. The house itself is fairly modest, but very well-appointed, featuring an open floor plan.
The living room boasts a corner fireplace and multiple sets of French doors that open to the backyard. The kitchen includes marble countertops, while skylights offer plenty of natural California sunlight. The den features floor-to-ceiling bookshelves on either side of a fireplace of white brick.
The backyard is spectacular, featuring a loggia, an outdoor fireplace, a half-court basketball court and elaborate landscaping. The house provides direct access to the world-famous Malibu beach via a set of steps.
The couple sold the house in Malibu in late 2016 for $7 million.
Gallery Credit: Sterling Whitaker
More From Taste of Country