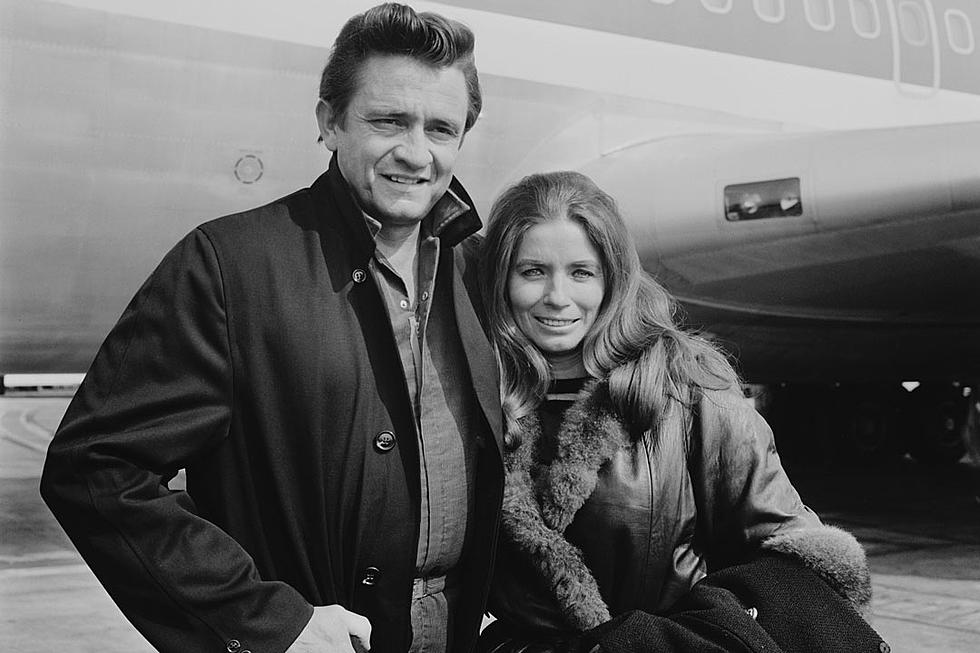 Johnny Cash's Estate Sues Illinois Event Hall For Using His Likeness Without Permission
George Stroud / Hulton Archive, Getty Images
A wedding venue in Illinois is in hot water for using the likeness of Johnny Cash and June Carter Cash without permission.
The Blast reports that the Johnny & June's Reception Hall and Entertainment Venue and its owners Dustin and Kathy Smith in Flora, Ill., are being sued by Cash's estate, the John R. Cash Revocable Trust, as they were not granted permission to use the famous couple's likeness for their business.
The suit claims that the couple is using the Cash's names and likeness — such as images of the couple and Cash's lyrics — for marketing purposes without authorization from the trust. The venue's official website explains that it used to to be the site of the car dealership that the couple and their daughters turned into a wedding and concert space. Photos of the rustic venue show a large black-and-white painting of the country music couple sitting on a leather couch hanging on a wall near the bar.
An excerpt from the lawsuit reads that, "while the Trust understands the pop culture appeal of referencing Johnny Cash and June Carter Cash, and appreciates the Defendant's affinity toward the Cash family, their love story, and country music, the Trust is charged with the responsibility of ensuring that the names, likenesses, trademarks and other indicia of Johnny Cash and June Carter Cash are not used in a manner that is likely to cause confusion or mistake in the marketplace."
"The Defendants' use of the names, likenesses, and personae of Johnny Cash and June Carter Cash is without permission or authorization from the Trust," it adds.
The Nastiest Lawsuits in the History of Country Music:
More From Taste of Country