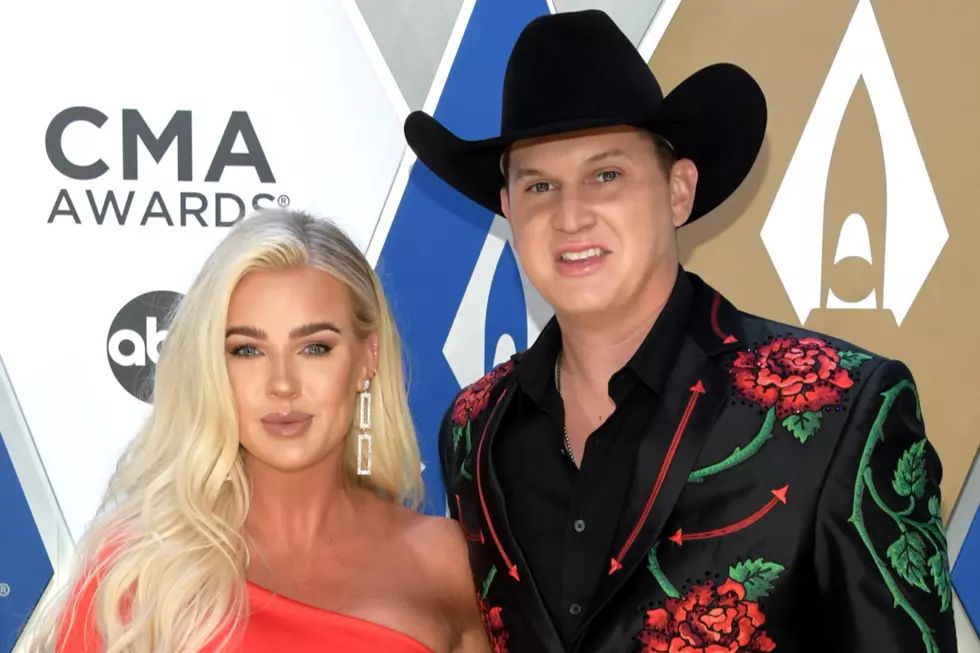 Jon Pardi's Wife, Summer Pardi, Poses Nude to Celebrate Her Pregnancy [Picture]
Jason Kempin, Getty Images
As Jon Pardi and his wife Summer gear up to welcome their first child — a baby girl — this winter, the couple have been pulling out all the stops to celebrate their arrival of their little one.
When it was time to announce that the Pardis were expecting a daughter, Summer posted a cinematic gender reveal announcement video, including a montage of moments from her pregnancy. She also created a video to spotlight the moment when she told her country superstar husband she was pregnant, and another documenting the moment when they told her family.
In recent weeks, the pre-baby celebrations have continued with a breathtaking, ski lodge-themed baby shower hosted by Summer's friend and fellow country star wife Katelyn Brown.
Now, as Summer enters the home stretch of her pregnancy, she's memorializing this special time in her life with a nude maternity photoshoot. The singer's wife posted one ethereal stand-out shot from the collection on her social media, explaining that it was important to her to to celebrate her baby and the power of the female body.
"I will never get over how amazing this pregnancy experience has been," Summer writes in the caption of her post. "... And how wildly magical the female body is."
In the snapshot, Summer is standing in a tub underneath a gentle mist of water. A candle sconce is affixed to the wall behind her, and an open window lets daylight into the dark room.
Baby Pardi is due in February. The couple recently shared the name they picked out for their little girl: Presley Fawn Pardi. In a sweet coincidence, the Pardis revealed their name choice on Jan. 8, which just so happens to be music legend Elvis Presley's birthday — but on her Instagram Stories, Summer said that the timing was unintentional.
Meet the Country Babies Born in 2022
Many of country music's biggest stars have welcomed new bundles of joy in 2022. Find out which artists have expanded their family or are expecting babies this year.
More From Taste of Country