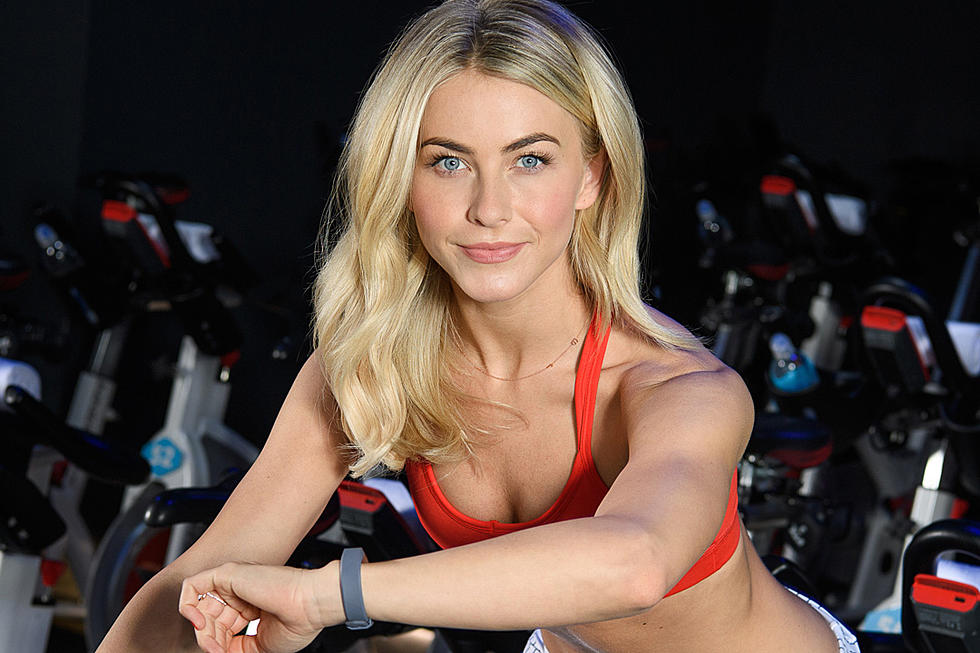 Julianne Hough Shares Near-Birthday Suit Pic on Her Birthday
Dave Kotinsky, Getty Images
Julianne Hough and her new husband have been sharing honeymoon photos this week, and her latest pic leaves little to the imagination. But hey, the birthday girl can celebrate however she wants, right?
The dancer and one-time country singer's butt has her followers chattering on Thursday (July 20), Hough's 29th birthday. She's also topless, but the photo was taken on a private beach, and we can only assume that's her husband's arm so ... own it, girl! You only honeymoon once.
Hough married hockey player Brooks Laich on July 8, and since then the pair have been at Fregate Island, a small private island that Google says is in the Indian Ocean. That's pretty far from home, meaning no paparazzi to worry about, something Hough is clearly appreciating right now.
Laich has been sharing photos, as well. Previous pics focused on the scenic beach view and his new wife, and fans were quick to ogle her abs, which seemed fit enough to wash laundry on. One would expect nothing less from a woman who tirelessly trains for life as a professional dancer.
See Julianne Hough + More in Bikinis!
Hough first found fame as a professional on Dancing With the Stars, the hit ABC reality show. She'd be paired up with then-boyfriend Chuck Wicks, a country singer known for the song "Stealing Cinderella." Their relationship would eventually end, and she'd go on to date Ryan Seacrest. This year she returned to the show as a judge and toured with her brother Derek on the Move Beyond Tour.
Musically Hough released a self-titled country album in 2008 that featured the Top 20 hit "That Song in My Head." In 2010 she'd release a song called "Is That So Wrong" that featured a too-hot-for-TV music video. Hough would later say CMT banned it for being too seductive.
See 7 Unforgettable Wardrobe Malfunctions
Check Out This Hot Country Newcomer, ToC RISER Kalie Shorr!
More From Taste of Country