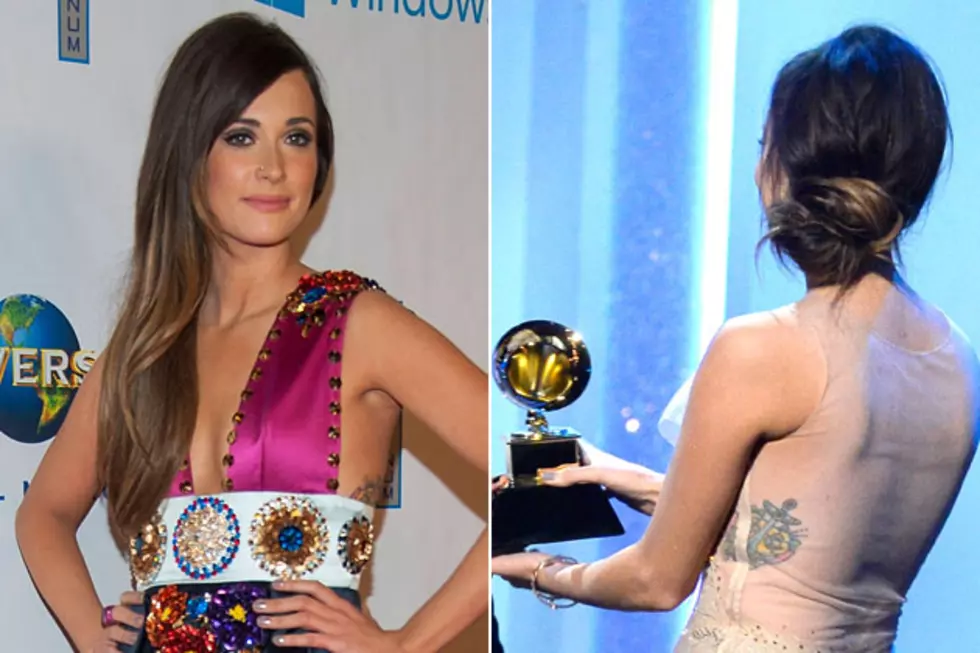 It's Kacey Musgraves' Tattoo!
Kevork Djansezian / Valerie Macon, Getty Images
Kacey Musgraves kept her tattoo a secret until the 2014 Grammy Awards, when her two dresses revealed the colorful design along her left side. A closeup reveals two yellow roses wrapped around an anchor. There's a banner beneath with a word typed on it. Pink accents stick out from beneath the anchor.
So far, this is the only visible sign of body ink on the 'Follow Your Arrow' singer. The title and theme of her hit from the 'Same Trailer, Different Park' album has inspired others to get an arrow and the lyric stamped on their skin. The song has become an anthem to many groups of people who feel like outsiders.
More From Taste of Country