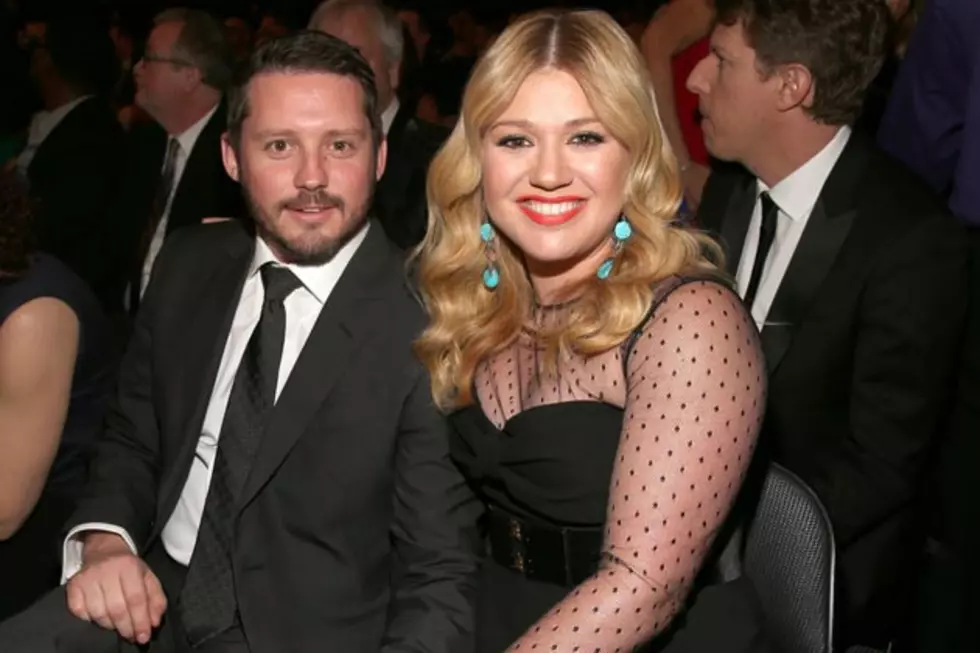 Kelly Clarkson Lets It Slip That She's Expecting Baby No. 2
Christopher Polk, Getty Images
Kelly Clarkson says she wasn't planning to announce her pregnancy to the world just yet, but couldn't hold back during her concert at Los Angeles' Staples Center Wednesday night (Aug. 19). The singer and husband Brandon Blackstock are expecting baby number two, a sibling for 13-month-old River Rose.
Clarkson, 33, reportedly became emotional during her song "Piece by Piece," which is about the star's relationship with her father, doting on husband Brandon for how great of a dad he is to their daughter. "Not everybody is born with a great dad or a great role model. I married such a great lover," she said.
Then, she dropped the bomb.
"I was totally not planning on announcing this, but I'm totally pregnant," Clarkson told the California crowd, according to People, explaining, "I'm having a really hard time."
"I just don't want you to think I'm on pills or drunk or something."
Clarkson also apologized to her husband onstage, as she insists spilling the news was really, really not planned — they haven't even told their extended family yet.
"I'd like to apologize to my husband. That was not planned. I just didn't want you to think I was crazy or anything. I'm just so hormonal today ... I haven't vomited yet. That is a freakin' win."
River Rose was born in June of 2014. While the abrupt way she shared the news is a surprise, the fact that Clarkson and Blackstock are expecting again isn't much of a shock — the pop-country crossover star has been vocal about her desire to bring another baby into the world. In June, she remarked that she'd like to start trying for No. 2 "after tour."
"I want them to be close together, because the other two are kind of close together, my step-kids," Clarkson explained, speaking of Blackstock's son and daughter. Then, during a show just this month, she stopped singing to hold a fan's baby, bring him onstage and proving that she's got baby fever. Watch that adorable video here.
Amidst a summer of divorces, there's also been quite a baby boom in country music: Jana Kramer, Charles Kelley of Lady Antebellum, Krystal Keith and Thompson Square all have children on the way.
Watch Kelly Clarkson Announce That She's Pregnant Again
So Much Cuteness! See Country Babies Born in 2015
More From Taste of Country