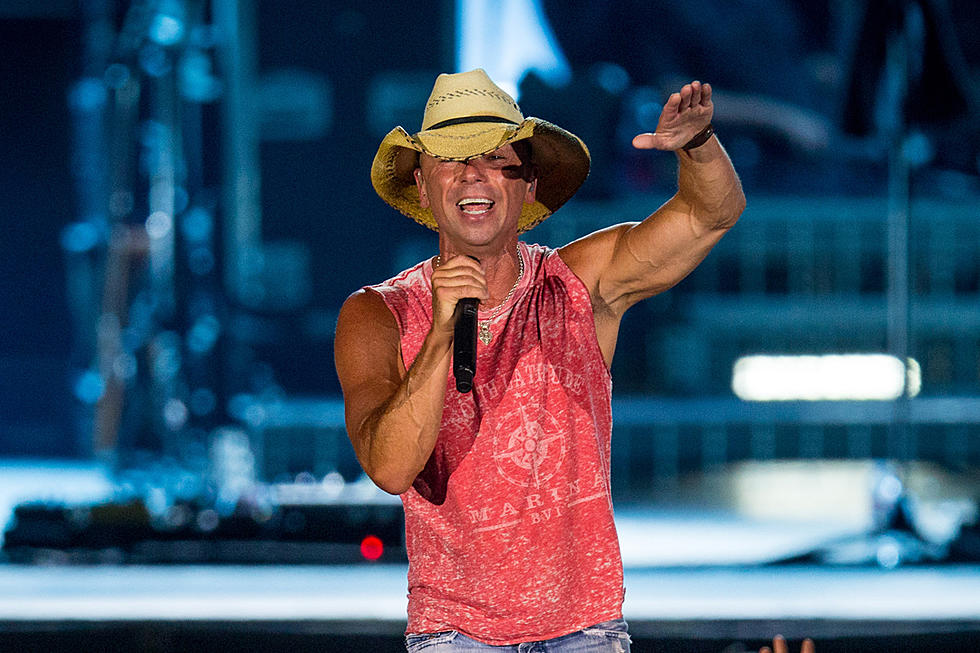 Kenny Chesney's 'Get Along' Makes Billboard Chart History
Christopher Polk, Getty Images
Kenny Chesney is breaking more records than usual this week. Ahead of the release of his forthcoming new album, Songs for the Saints, his radio single "Get Along" has hit No. 1 on Billboard's Country Airplay chart.
The song marks the superstar's 30th chart-topper, making him the country artist with the most No. 1 singles in the history of the chart.
"I can't think of a better song to set a record," Chesney says in a statement. "Everything it says is everything I think makes the world a better place. To have something that has a groove that feels so good wrapped around a song that reminds us it's the things that bring us together that will make us happy. When you get right down to it, 'Get Along' is a great way to have some pretty important life advice delivered."
Country Music's Best Songs About Summer
"Get Along" is the first introduction to Chesney's new music, and the singer says the message behind "Get Along" ties into the other subjects on the album.
"In some ways, 'Get Along' is very different from the rest of Songs for the Saints," Chesney explains. "But in a lot of ways, it boils down every other subject onto the record – and ties it up with a perfect bit of the euphoria that defines the people of the Saints. It was an obvious choice for radio, but it also embodies everything else on a record which lifts up everything that has inspired my music over the last eighteen years."
In addition to a No. 1 single with "Get Along," Chesney recently saw his collaboration with David Lee Murphy, "Everything's Gonna Be Alright," hit the top of the charts. His latest chart record follows Chesney breaking his own attendance record over the weekend when he played Kansas City's Arrowhead Stadium and 57,528 people attended, besting his 2015 stadium attendance record at that venue.
Hottest Country Tours of Summer 2018:
More From Taste of Country