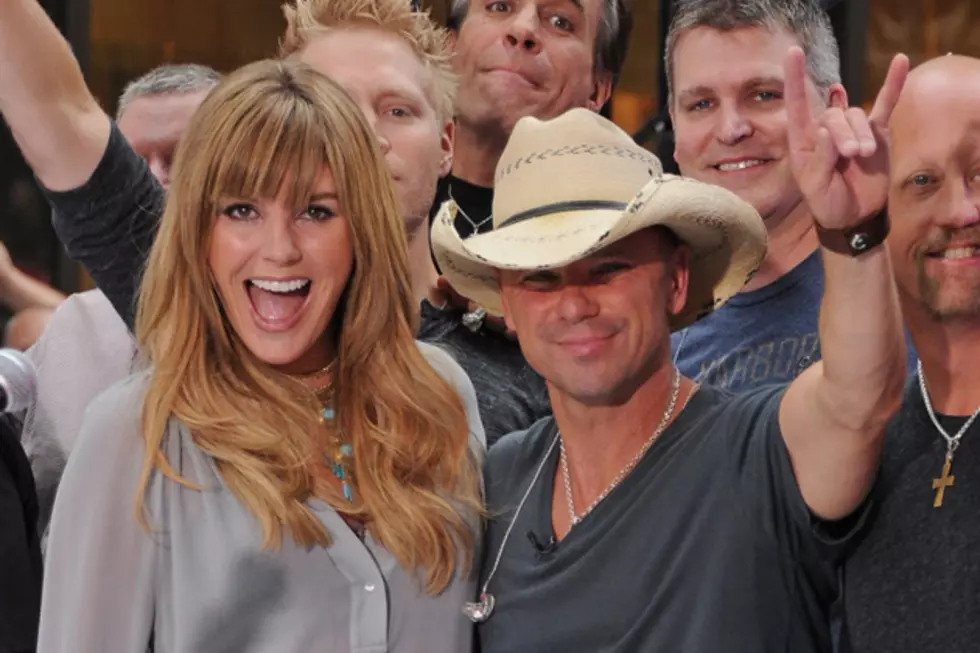 Kenny Chesney: 'Wild Child' Is 'The Big Revival' Song Fans Have to Hear
Mike Coppola, Getty Images
Kenny Chesney says he certainly wasn't searching for another Grace Potter duet, but when he finished writing 'Wild Child,' he knew it was unavoidable. "That song fit her to a T," he tells Taste of Country of the track from 'The Big Revival.'
The superstar knew he couldn't repeat himself on this record -- part of the reason he took a hiatus from the road was to get this album right. He pushed pause on what he called a conveyor belt of singles to truly focus on hitting an increasingly thin target.
"And I didn't want to make the records that were popular now," he adds, before explaining why 'Wild Child' is seemingly written for the rocker-turned-country-star.
"When you write about women, the best place to start is their spirit," Chesney says. "And there's not a woman that has a better free spirit than Grace Potter."
Chesney calls this song the one he's most excited for fans to hear when they pick up 'The Big Revival' this week. It's amongst his favorite co-writes of all time, and while he's a big fan of Potter's voice, he wasn't writing it for her. But in the end, he couldn't deny how well their two voices complement each other.
"It's weird that they do," the 'American Kids' singer admits. "She grew up in Vermont and I grew up in East Tennessee and I never met Grace until we went into the studio to sing 'You & Tequila' together. And we both just kind of looked at each other and went, 'Where have you been all of our lives?'"
'The Big Revival' is in stores and digital retailers now. Buy it here.
See Kenny Chesney and More Shirtless
More From Taste of Country