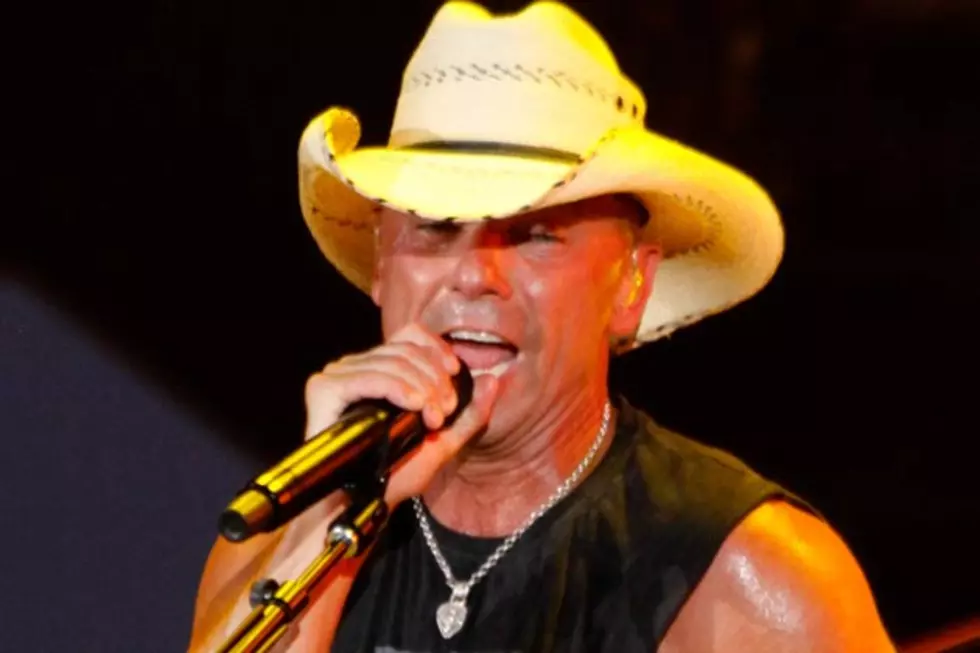 Kenny Chesney Brings 'Summertime' to 'Today' Show
Country music reigned supreme in New York City's Rockefeller Plaza on Friday morning (June 22). Kenny Chesney helped turn the Big Apple into a hoedown on a hot and humid morning with a performance on the 'Today' show summer concert series.
Chesney has played the 'Today' summer concert series previously, but every time he invades the stage, it's always a good time. There were plenty of cowboy hats in the crowd so for a good portion of the morning, Manhattan was bitten by the country music bug.
The singer, who released 'Welcome to the Fishbowl' last week, performed the beyond appropriate 'Summertime,' having let fans vote for which of his many hits would start his set. Well over 50 percent of fans wanted to hear that song, rightfully so.
In the interview segment, which was pre-taped, Chesney, who is on tour with Tim McGraw for their Brothers of the Sun trek, also spoke about how he chooses his songs, saying that they have to be relatable, either making people laugh or cry. When asked if he could be something other than a country megastar, he mused that he'd be a dive master in the islands. He also said his favorite childhood memories are of eating, too. The super in-shape singer rarely indulges in junk food or salt, likes to eat comfort food that reminds him of his youth when he goes home to see his family in Tennessee.
Watch Kenny Chesney Perform 'Summertime'
Watch Kenny Chesney Talk Songs, Food + More
More From Taste of Country