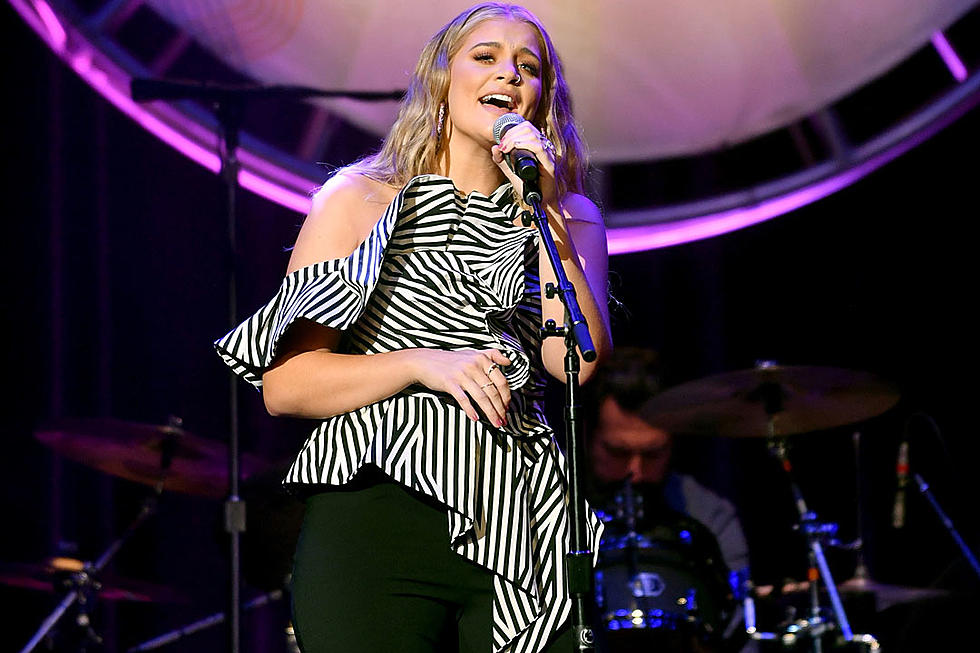 Why Lauren Alaina Is Proactive About Giving Back: 'We All Have Moments in Need'
Jason Davis, Getty Images
Inspiration is at the cornerstone of Lauren Alaina's desire to give back.
In the seven years since Alaina was welcomed into the country music family since gracing the American Idol stage, she's made it her mission to put as much passion into helping others as she does her music. She channeled this energy into her charity, My Kinda People, named after her song of the same name that celebrates our unique differences. Friends Life Community, a program for teens and adults with special needs, fulfills this same mission and was the first recipient of Alaina's charity in 2017.
"I write songs about my flaws, my setbacks and my moments in need, but I wanted to do more," Alaina shares with Taste of Country via email. "My Kinda People was created to teach my fans about all different people from different walks of life. We all have a story. We all have setbacks in life. We all have moments in need."
The "Road Less Traveled" singer is taking her mission to help those in need one step further by partnering with State Farm's Neighborhood of Good, a program that enables users to find charities that align with their interests within their communities. Alaina says this collaborative process of giving back is already in motion, as she finds fans in the different cities she visits on tour who engage in volunteer work during the day leading up to her show.
"We have already made some really amazing memories, and I can't wait to keep it going," she says of working with fans to find volunteer opportunities. "My hope is that I can be an example of how amazing giving back and helping others can be. I want to inspire people to go out and find people who inspire them and help them in times of need."
The country star's partnership with Neighborhood of Good comes at a time of year when people are hungry to find ways to help others during the holiday season. Alaina's fans are able to turn their thankfulness into action by aligning themselves with causes they're passionate about during the most giving time of the year.  
"The holidays are a time meant for joy. Helping someone that truly needs help during the holidays can change the entire season for them. We should all feel loved and supported during the holidays," she says.
Going into the new year, the country star says she's open to expanding the network of charities she works with.
"When someone lends a helping hand to someone else in need, both people win. The person who receives help feels overwhelming love and gratitude, and the helper feels overwhelming love and pride," she says. "I just want to love on people and make their lives better. We are all in this together."
See Pics of Lauren Alaina With Her Real Boyfriend, Alex Hopkins:
More From Taste of Country