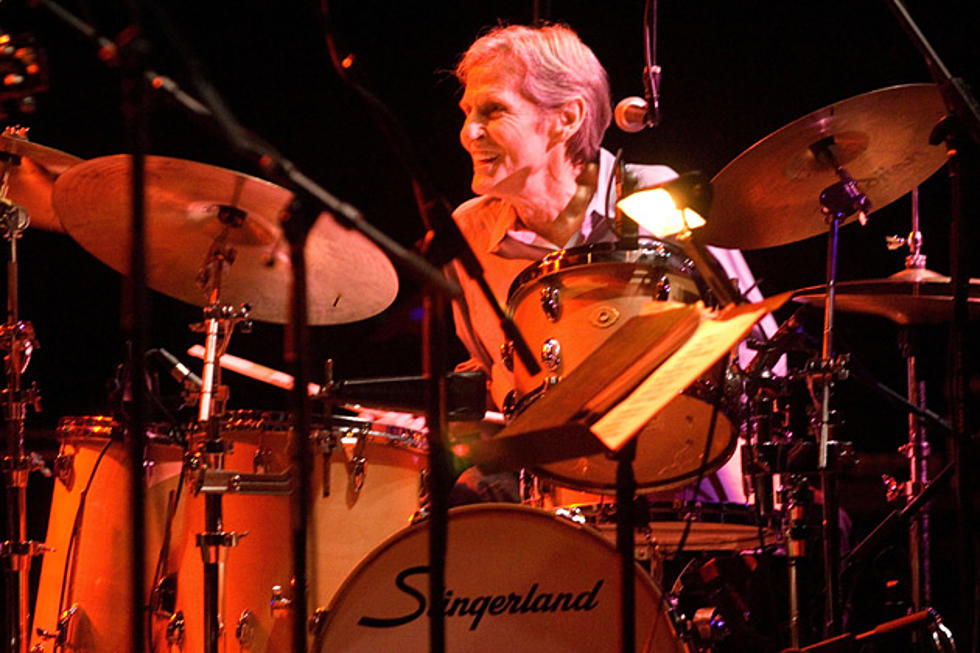 Levon Helm Dies at Age 71
Just one day after his family gave warning that his time was short, Grammy Award-winning musician Levon Helm has died. USA Today reports that Helm died on Thursday at Memorial Sloan-Kettering Cancer Center in New York. He had been battling throat cancer.
In a statement released shortly before his death, the 71-year-old's wife and daughter thanked friends and fans for their support. "He has loved nothing more than to play, to fill the room up with music, lay down the back beat and make the people dance!" the release said, adding, "He did it every time he took the stage."
Helm is best known first as part of Bob Dylan's backing band, but also as the leader of the Band, known for hit songs like 'The Weight,' 'Up on Cripple Creek' and 'The Night They Drove Old Dixie Down.' In 1994, Helm was inducted with his bandmates into the Rock and Roll Hall of Fame, however he did not attend the ceremony due to a feud they were having.
"He passed away peacefully at 1:30 this afternoon surrounded by his friends and bandmates," Helm's longtime guitarist Larry Campbell said, according to Rolling Stone. "All his friends were there, and it seemed like Levon was waiting for them. Ten minutes after they left we sat there and he just faded away. He did it with dignity."
While Helm did release an Americana album that went on to win a Grammy, his most obvious contribution to country music was playing Loretta Lynn's father alongside Sissy Spacek in the 1980 movie 'Coal Miner's Daughter.' A number of country artists have already begun to react to the news of his death on Twitter.
"Rest well Levon. I expect thunder will have a pretty awesome groove from now on," Jaron and the Long Road to Love singer Jaron Lowenstein said. "Rest in peace Levon," Martina McBride tweeted.
Helm is the second music legend to die in just two days, following yesterday's passing of Dick Clark.