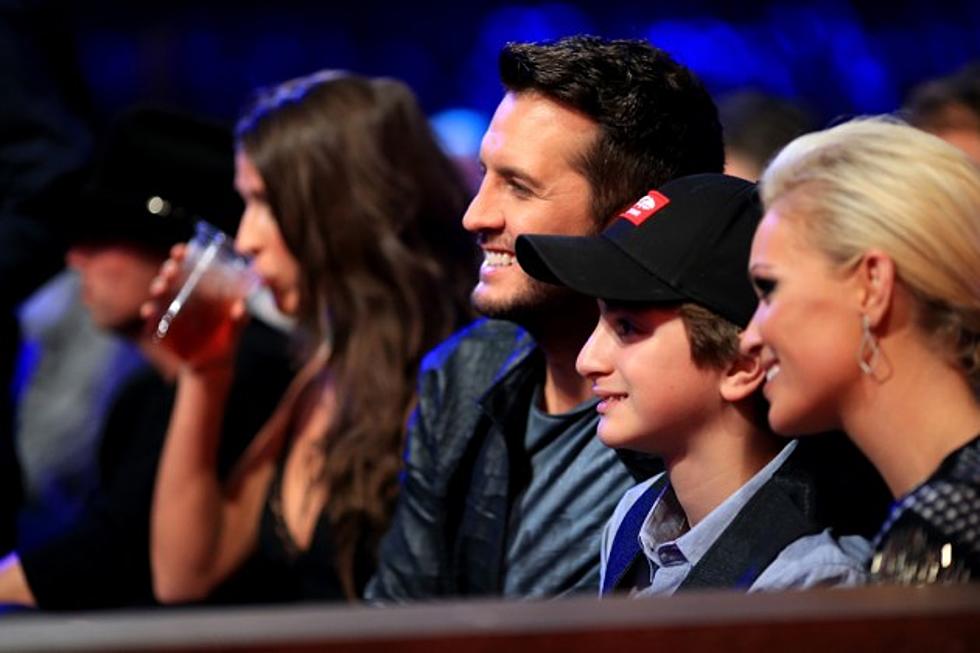 Luke Bryan Brings 13-Year-Old Nephew to 2014 ACC Awards
Christopher Polk, Getty Images
The son of Luke Bryan's recently deceased brother-in-law was his guest at the 2014 American Country Countdown Awards on Monday night (Dec. 15). Thirteen-year-old Til Cheshire joined the singer and his wife, Caroline, at the show.
The teen's father, Ben Lee Cheshire, died late last month at the age of 46, leaving the boy and his two siblings with no living parents after mom Kelly died in 2007. People caught up with Bryan after the show, and he shared that an all-boys hunting trip would follow the awards show.
"We're going hunting tomorrow on a trip down to south Texas," the star dished. "So he came into town and we dressed him up and let him have a little fun with us tonight."
Caroline took Til shopping, and Luke loaned him a watch. After winning the Male Vocalist of the Year award, Bryan recognized the fans who supported him through yet another trying time in his life.
"I wanna thank all of my fans for the past couple of weeks in my life for keeping my family in your prayers," he said, adding that it's "good to feel loved."
In addition to his sister, Kelly, and her husband, Bryan also lost a brother named Chris in a 1996 car accident.
Learn All There Is to Know About Luke Bryan
More From Taste of Country