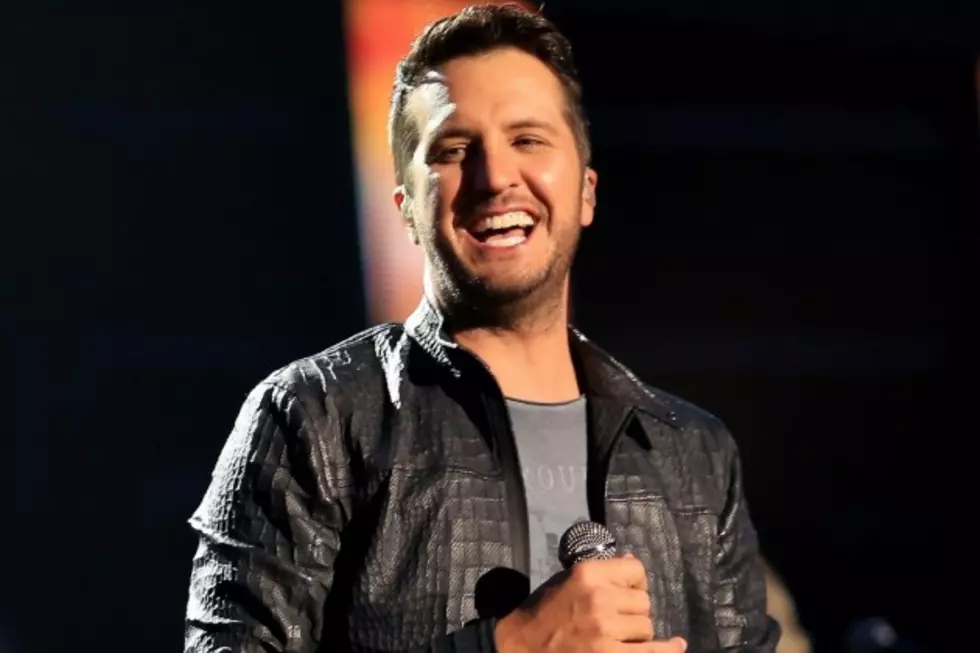 Luke Bryan Shares Re-Write of 'The Christmas Song'
Christopher Polk, Getty Images
Luke Bryan is getting in the holiday spirit this Christmas. The country superstar shared his own personal re-write of 'The Christmas Song' with fans in an email sent to his fanclub.
Bryan is the son of a peanut farmer, so it only makes sense that he would replace the classic opening line of "Chestnuts roasting on an open fire" with the more personal, "Peanuts boiling on an open fire ..."
He made a few other countrified changes to the lyrics, making references to his own songs, his fans, a truck (of course!) and catfish to make the song play more toward his fanbase.
Luke Bryan's Original 'The Christmas Song' Lyrics:
Peanuts boiling on an open fire
Catfish nipping at your toes
Jacked-up truck, 35-inch mud tires
'I See You' on the radio
Everybody knows, the fans who come to all the shows
Helped to make this year so bright
Arms raised up, with their phones all aglow
We raise a beer to you tonight
They know that Luke is on his way
He's got songs and lots of tour dates he will play
And every Nut House fan is gonna try
To score a selfie with Luke passing by
And so we're offering a simple thanks
To fans from one to ninety-two,
We'll see you on tour, and just one more thing
Merry Christmas to you
You Think You Know Luke Bryan?
More From Taste of Country