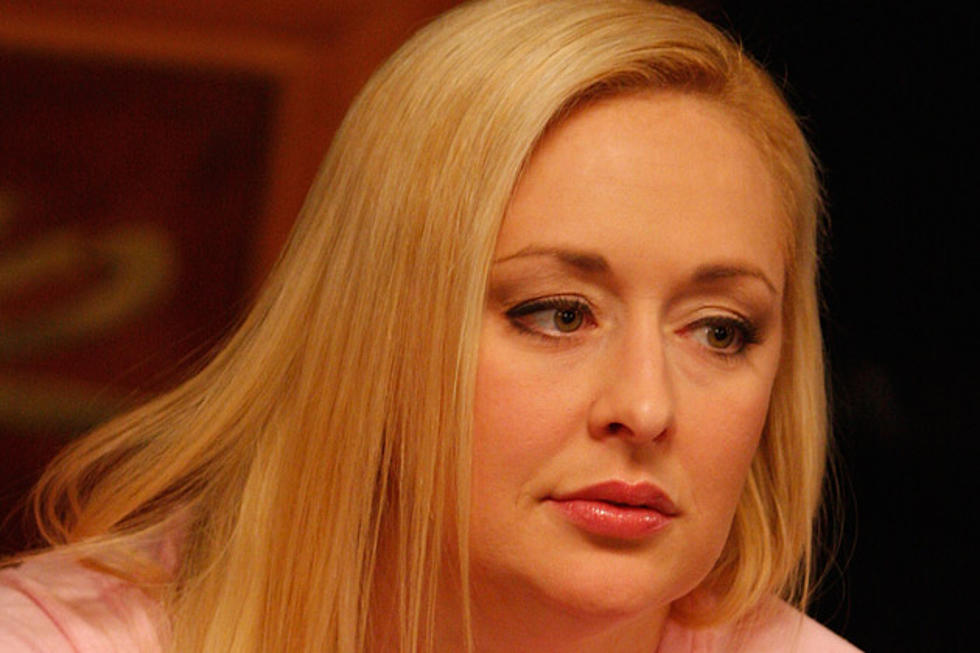 Mindy McCready's Boyfriend Dead at 34
Angela Weiss, Getty Images
Mindy McCready has lost the man she calls her soulmate, and her son 9-month-old son, Zayne, has lost a father. McCready's boyfriend David Wilson was found dead on Sunday morning (Jan. 13). He was 34.
No information has been made available as to the cause of Wilson's death. The 'Ten Thousand Angels' singer revealed the news in a statement.
"David was my soulmate; he was a caregiver and guiding hand to our sons, Zander and Zayne," McCready said. Zander is McCready's first son, born to ex-boyfriend Billy McKnight.
"He was a precious gift from God to all of us and, yesterday, he returned home and is now with his mother and father," McCready continued of her late boyfriend. "David loved and he was loved. Those who knew and loved him will miss him; those who did not know David, missed the opportunity to know a truly loving and gifted man."
It was to Wilson's home in Arkansas that McCready retreated to when she disappeared with Zander in November 2011. A court battle ensued, with a judge saying the boy would remain in foster care in Arkansas as McKnight fought for him to return to Florida. McCready's latest statement indicates Wilson was a father figure to Zander.
Zayne was born in April 2012 after much speculation that McCready was pregnant with twins. A publicist later explained that belief was a misunderstanding.
More From Taste of Country