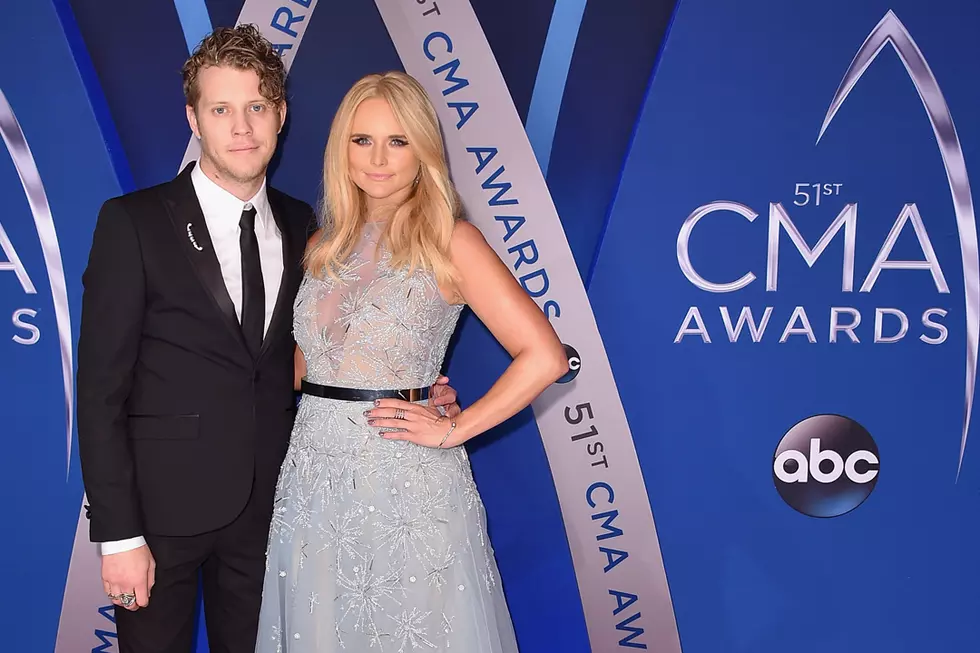 Anderson East, Miranda Lambert Blast Garth Brooks for Lip-Syncing
Michael Loccisano, Getty Images
Anderson East is offended that Garth Brooks lip-synced at the 2017 CMA Awards. Miranda Lambert says if you can't sing, then don't.
Brooks was called out for lip-syncing during his performance of "Ask Me How I Know" at the CMAs and had no problem admitting it afterward, saying his voice wasn't there after 10 shows in 12 days. He did a poor job of faking his song, resulting in fans and media critics blasting him for doing it at all. East joined in on Thursday night.
"This truly offends me," East said on Instagram. "I was told country music is three chords and the truth."
In his comments section Lambert congratulates her boyfriend of two years for taking a stand, adding her take: "If you can't sing then don't. It's better to be honest than to pretend. I think it's bull s—t. My favorite performances in the show were live live. The truth."
No other artist has been accused of lip-syncing on Wednesday night's show, but it's not without precedent. In 2014 Rascal Flatts admitted to lip-syncing at the ACM Awards. Prior to the 2015 ACMs Brooks said he was preparing to lip-sync because he thought five nights in Portland, Ore., leading up to the show might have robbed him of his voice.
Lambert's opinion on lip-syncing seems to have evolved over the years, or at least been open to circumstance. In 2013 Beyonce lip-synced the National Anthem prior during President Barack Obama's inauguration. "I don't think it matters," the country star told Yahoo at the time. "It's Beyonce. She can do whatever the hell she wants!" Lambert would add that she's a huge fan of the pop singer.
The Best CMA Awards Moment? Here's Our Top 5!
More From Taste of Country