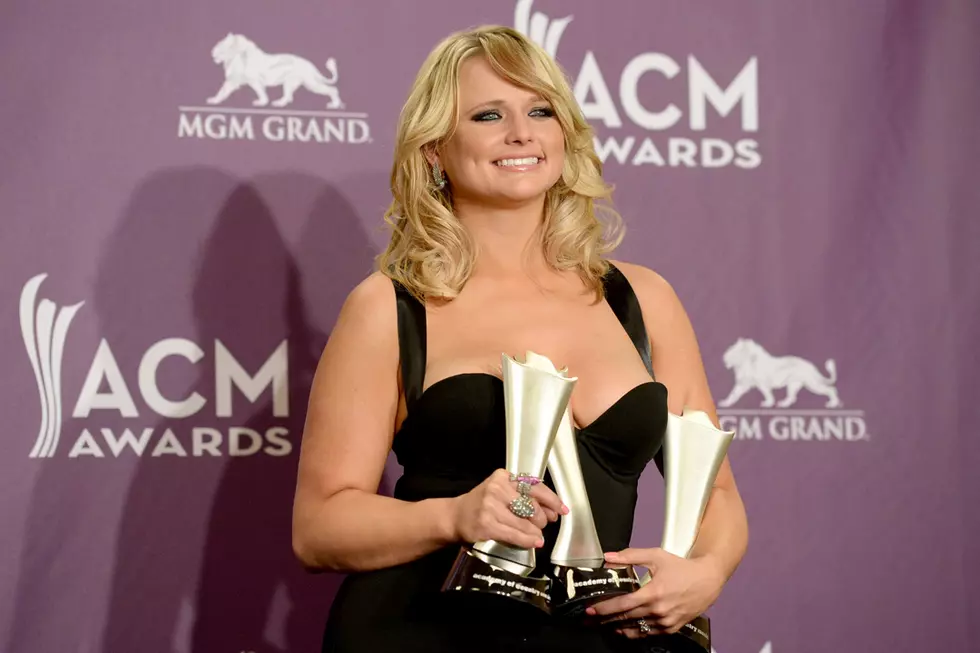 No. 16: Miranda Lambert, 'Over You' – Top Country Songs of the Century
Jason Merritt, Getty Images
Miranda Lambert's second-best ballad checks in at No. 16 on this list of the Top Country Songs of the Century. The emotional story and performance of this song still resonates today. "Over You" is a song that will forever be played to remember a loved one.
That's because it was written to remember a loved one. Lambert and then-husband Blake Shelton famously wrote this song about Shelton's late brother, Richie. Shelton couldn't cut it himself, so Lambert gave the song life on her Four the Record album. At the time her gesture was praised as a loving gift for her man, but it's clear the ode still holds special meaning for her, as it's a highlight of live shows today.
"Over You" was an ACM and CMA Award winner, and for many, the best song on what is arguably her best album. The song added more depth to a singer who was in the middle of proving there wasn't an emotion out of her reach. She could slay a man and hold his hand through the darkest of times.
About this list: Taste of Country's Top Country Songs of the Century were decided by a panel of country music experts and fans using sales and chart data, a song's social and musical impact and lyrical integrity. Select artists were also surveyed. You'll hear from several throughout the list.
More From Taste of Country