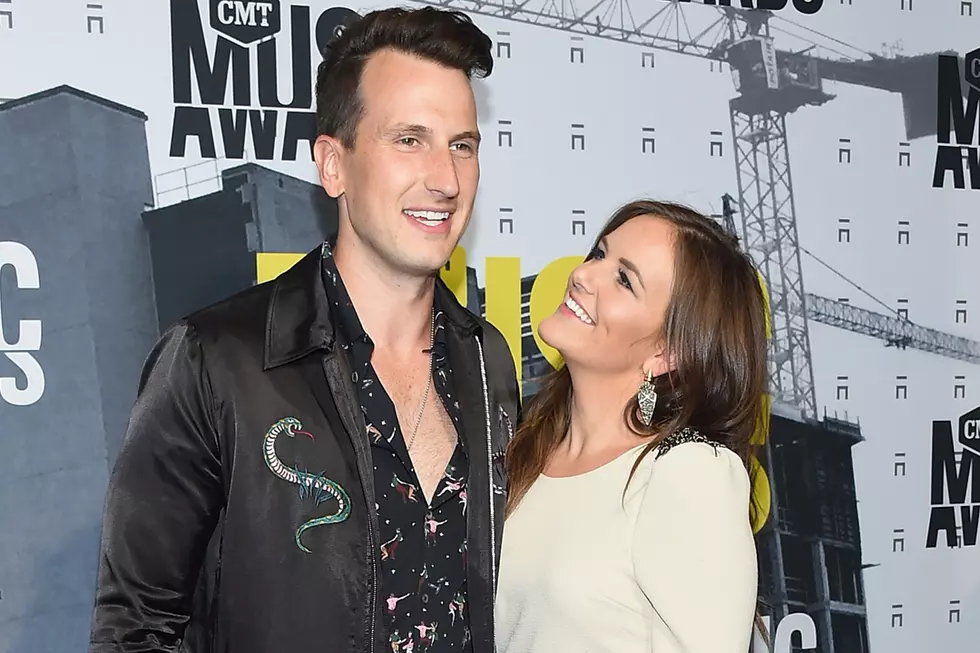 Russell Dickerson Wouldn't Have 'Billions' Without Wife Kailey
Michel Loccisano, Getty Images
Russell Dickerson jokes that 99 to 100 percent of the songs on his new Yours album are about his wife Kailey. Actually, he might not be joking.
The year's best new wedding song "Yours," "Low Key" and "All Fall Down" are all about his wife and love life. The latter is a ballad as sexy a chocolate-dipped strawberry in the hands of your favorite pin-up. "Billions" proclaims that if love was money, they'd have billions. Ironically, they've mostly known only the opposite.
"The first year of us being married we made like 12 grand between the two of us," Dickerson tells Taste of Country, "so we know what that feels like. That's kind of where 'Billions' came from."
"If lovin' was money we'd make it all the way to the bank," he sings. "Rakin' it in by the billions / Cashed stacked up to the ceiling / Living on champagne and chocolate somewhere exotic / Kissin' on the beach, alone / Cause we bought it."
Russell and Kailey Are Just As Cute As These Country Couples
Parker Welling and Casey Brown helped Dickerson write "Yours," and together or separately aided most of the other 10 tracks. This trio went to Belmont University together and started as friends, which led to a surprisingly dynamic and personal debut album.
"They saw me and Kalie dating and our relationship so we were able to write good, true, honest songs," he shares.
"Low Key" is the song Dickerson points to when asked for the second most remarkable, biographical song on Yours (Oct. 13). It's the most chill track on the album, he says. "It's just about everybody else is out ... but we just kinda feeling like staying in, in our PJs and watching Netflix and ordering Chinese and drinking boxed wine."
Russell and Kailey still gush on each other like newlyweds, but they've known strife. One song that didn't make Yours is called "The Radio Knows" — it was inspired by their breakup. "Actually at the same time Brian Kelley (of Florida Georgia Line), he had just got out of a breakup," he says. "It might be on a future album."
More of Country Music's Best, All-Time Love Songs
More From Taste of Country