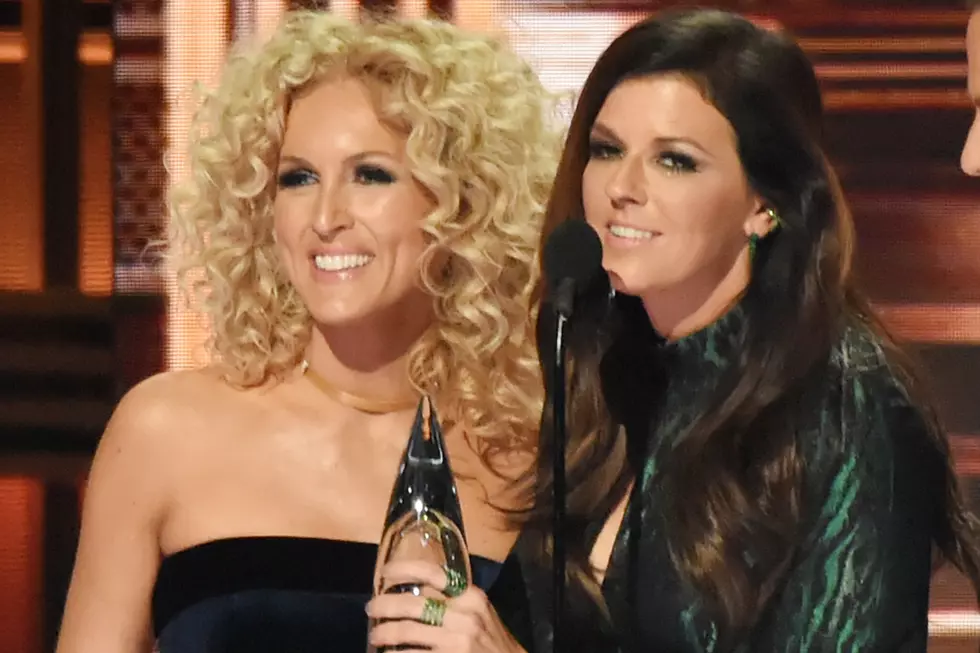 Little Big Town Accept CMA Song of the Year for Taylor Swift-Written 'Better Man'
Getty Images
When presenters Karlie Kloss and Bobby Bones took the stage to present the award for Song of the Year, Kloss probably wasn't aware that she was going to grant it to one of her besties.
The award went to the 2016 single "Better Man," which was made famous by Little Big Town. However, the Song of the Year award is given to the songwriter, not the performing artist, so Taylor Swift — who penned the tune — was the recipient of the honor. She was not able to attend the show, so the members of Little Big Town accepted the award on her behalf.
"We didn't write this," clarified the group's Karen Fairchild. "We're really grateful Phillip [Sweet] checked his email one night, and that song was in his email!"
As the story goes, Swift wrote the song and thought of her friends in Little Big Town as a prime candidate for it due to its harmonies. Swift isn't one to let her compositions go, so this is a very special song for the group.
"She couldn't be here tonight — but Taylor, wherever you are, thank you for this song and loving songs, and loving Nashville," Fairchild concluded.
The 51st annual Country Music Association Awards are airing live from Nashville's Bridgestone Arena Wednesday, Nov. 8.
See Pics from the 2017 CMA Awards Red Carpet
The Best CMA Awards Moment? Here's Our Top 5!
More From Taste of Country