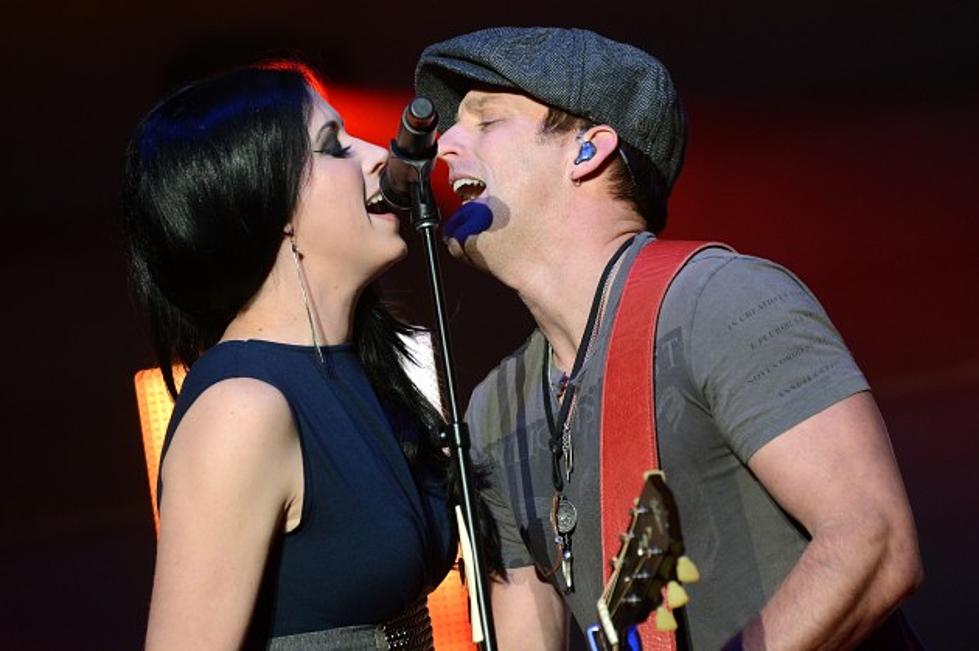 Thompson Square, 'If I Didn't Have You' – Lyrics Uncovered
Rick Diamond, Getty Images
Just a few weeks after Thompson Square's Keifer and Shawna Thompson won the Vocal Duo of the Year award at the 2013 ACMs, the country couple scored their first No. 1 hit. 'If I Didn't Have You' sailed to the top of both the Billboard Hot Country Songs Chart and the Country Aircheck/USA Today chart. But regardless of how the tune performed, it would have been an important one for the duo, since the 'If I Didn't Have You' lyrics were inspired by the loss of Shawna's father.
While the Thompsons would have been happy to have their song hit No. 1 on any old day, 'If I Didn't Have You' clinched the top spot on the charts on a day that already had a special meaning for them.
"Writing your first number one is an amazing goal to reach," Shawna said in a statement. "Writing your first number one song inspired by the loss of your Dad and having it go number one on his birthday is a gift straight from heaven. We want to thank all of our fans and country radio for making this possible."
There's nothing quite like the pain of losing a parent, but Shawna was brave enough to tap into her sadness in order to write touching lyrics about her loss.
"This song came from a really special place for us," Keifer explains. "We were actually out on the road. Shawna had just lost her dad and one of our co-writers Paul [Jenkins] just lost his grandfather. Out of that therapy session came the title."
Shawna has insisted that once she started working on the song with Keifer, Jenkins and co-writer Jason Sellers, it just flowed. In the end, she takes her songwriting advice from Tom T. Hall, who preached that songwriters should only write what they know.
"He always says to write what you know so that's what we try to do," Shawna reveals. "It comes from the heart."
Thompson Square's 'If I Didn't Have You' lyrics are personal to the pair, but they can apply to anyone who truly loves their spouse, friends or family.
"It could be about your parents, your friends, about God," Keifer adds. "There's not anybody in the world that doesn't have at least something in their life that impacts them so much that where if it was gone tomorrow it'd be very difficult."
As soon as Thompson Square recorded the song, the couple knew that it would be the perfect first single from their second album, 'Just Feels Good.'
More From Taste of Country