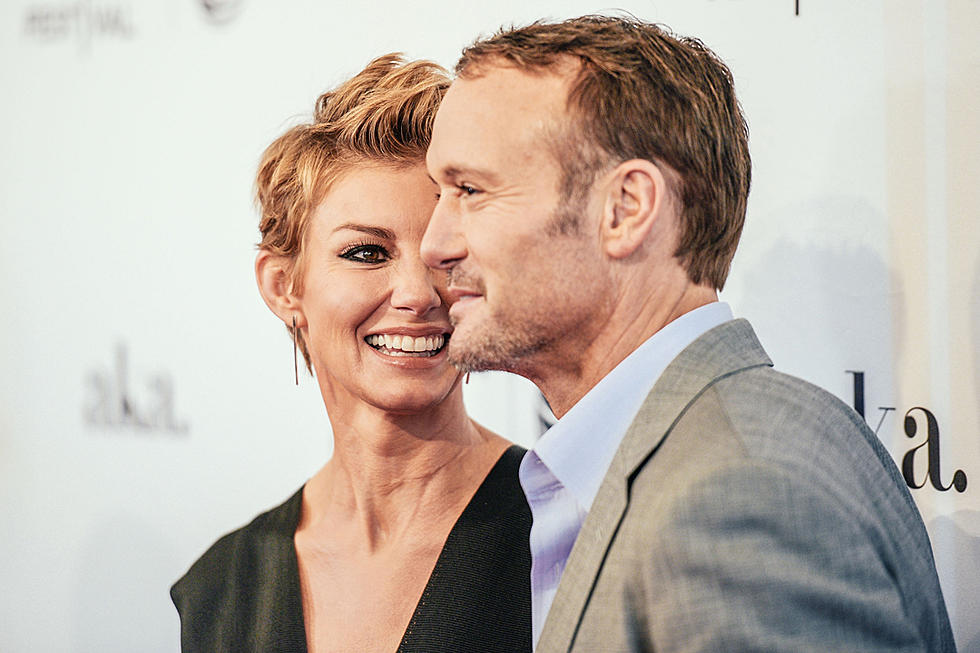 Tim McGraw, Faith Hill Share More Sexy Vacation Photos
Grant Lamos IV, Getty Images
Tim McGraw and Faith Hill are at it again. The country superstars are still clearly starry-eyed over each other, as another run of sexy vacation pictures proves.
The couple are celebrating 20 years of marriage this year, and they must have had one great vacation trip to mark the occasion. They've been flirting back and forth via social media, starting with McGraw posting a photo of Hill's legs to Instagram. They also sneaked pictures of each other from behind and posted them online, and over the past few days they've started up again.
Hill posted several shots to her Instagram, one of which captures the couple strolling along, with McGraw's hand casually resting on his wife's backside. There's also a shirtless shot of her chiseled husband following her down the beach, and another where McGraw is cliff-diving.
McGraw also shared a couple of bikini shots of his 49-year-old wife, who still looks as beautiful as ever, as well as one of the sun-soaked couple from behind.
McGraw recently shared what he's learned over 20 years of marriage in an interview with Taste of Country Nights, saying listening comes first.
"And I've also learned," he said, "that when you look at politics and you look at the world we live in and everything else, there's really no definite answers to anything. There's a lot of sort of figuring your way out with every move that you make. I think that you find that out as you get older and that really has to do with relationships, as well."
The couple will celebrate their 20th anniversary on Oct. 6.
See Tim and Faith's Cutest Photos Through the Years
Tim + Faith Share Flirty Vacation Photos
More From Taste of Country