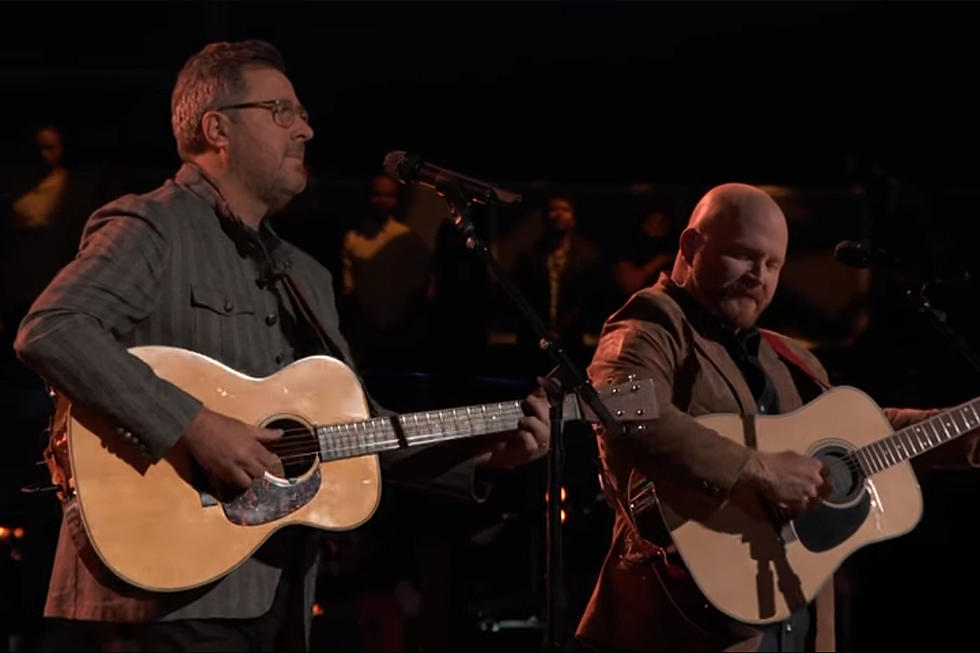 Vince Gill Joins Red Marlow for Powerful Duet on 'The Voice' Finale [Watch]
The Voice via YouTube
Red Marlow didn't take home the crown on the finale of The Voice on Tuesday night (Dec. 19), but he got to make a musical dream come true. The singer teamed with Vince Gill for a soaring duet on Gill's classic hit, "When I Call Your Name."
40-year-old Marlow has remained steadfastly country to the core throughout his run on The Voice on Season 13, and the duet gave him one last shot to show fans what real country music sounds like as he joined Gill — one the most-awarded country artists of all time — for the song. "When I Call Your Name" reached No. 2 on Billboard's Hot Country Songs chart when it was released as the third single from the album of the same name in 1990.
They stayed mostly true to the arrangement of Gill's original recording, with Marlow taking the lead on the opening lines while Gill beamed at him. Gill took the back half of the first verse, but the high point of the performance was undoubtedly when the two men joined their voices for the soaring harmonies in the chorus, with Gill taking the high part that Patty Loveless sang on his studio recording.
Marlow has delivered a long string of standout performances during Season 13, including a stunning rendition of Gill's signature hit, "Go Rest High on That Mountain," on Dec. 11 that helped put him through to the finals. Marlow ended up placing fourth on The Voice during the finale Tuesday, while his fellow Team Blake team member Chloe Kohanski was named the winner of Season 13.
Most Successful Singer on The Voice? No. 1 Will Surprise You!
More From Taste of Country