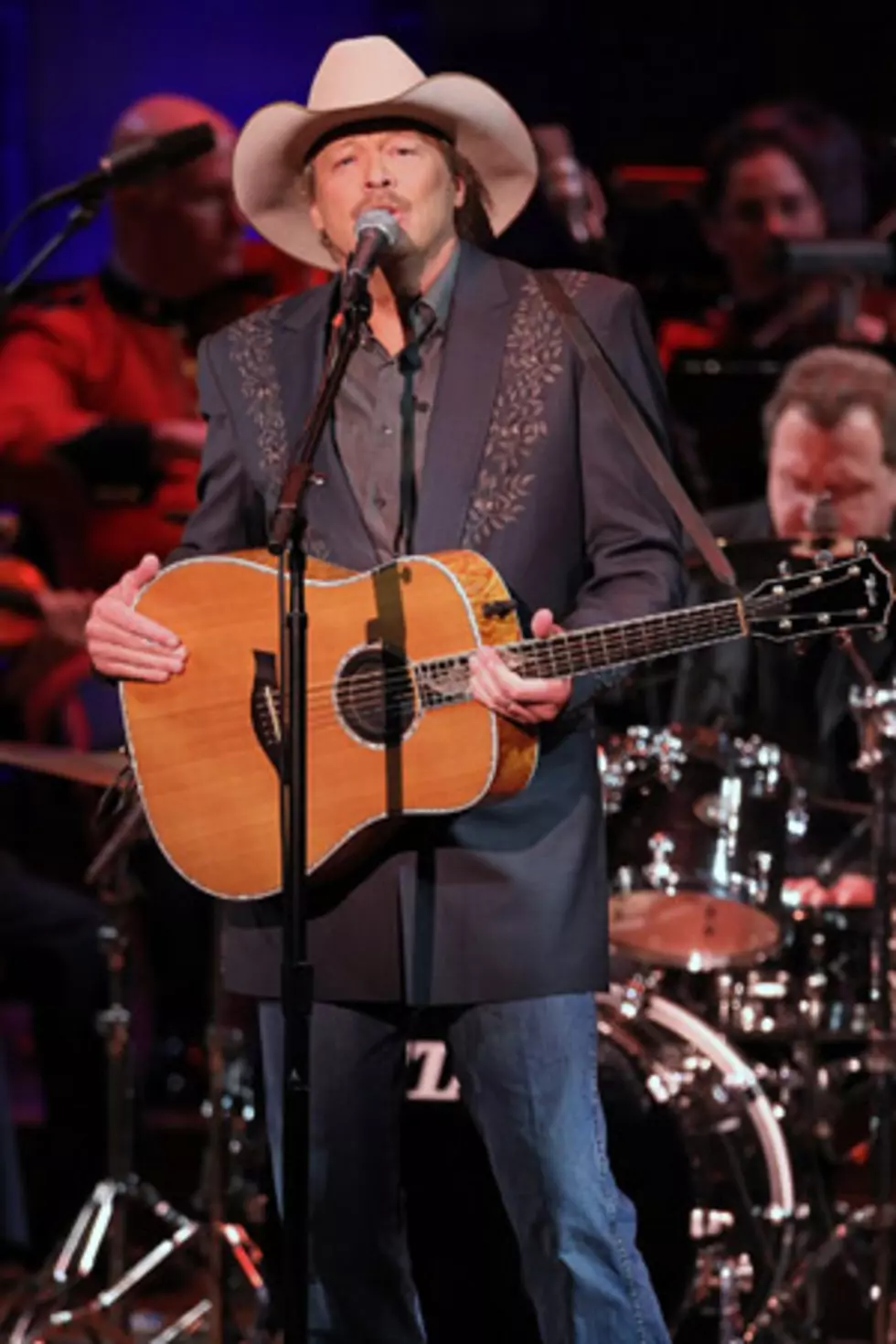 Alan Jackson and Ozzy Osbourne Help Save Missing Boy
They make an unlikely dynamic duo, but Alan Jackson and rocker Ozzy Osbourne recently worked together to find and save a missing California boy. A song from each artist was played over a loud speaker to lure missing 8-year-old Joshua Robb from his hiding spot.
NBC reports that Robb, who is autistic, slipped through a fence at his school in Twin Peaks, Calif. on Monday. Staff members tried to chase him down, but he scurried into the forest before they could catch up to him. A search team found his T-shirt but knew he'd be facing overnight temperatures in the low 60s in only shorts, sandals and his T-shirt.
The boy's father warned that alarming noises would further push the boy into hiding, so he recommended using two of his son's favorite songs, Jackson's 'Good Time' and Osbourne's 'No More Tears.' "I heard them blaring 'No More Tears' and it was a very short time after that, we heard the rescuers had found him," Ron Robb says.
Joshua Robb was a mile or so away from where he'd last been spotted, and rescuers had to lower a basket into a steep ravine to bring the child to safety. He was grateful. "He walked toward them and said, 'Thank you. You saved me,'" Lt. Rick Els of the San Bernardino County Sheriff's Department says.
Jackson hasn't commented on the incident, but Osbourne's wife, Sharon Osbourne, was asked what her husband would think of his music helping the search party. "He'll probably start crying because of the picture of that little boy with his school jacket," she says.
More From Taste of Country