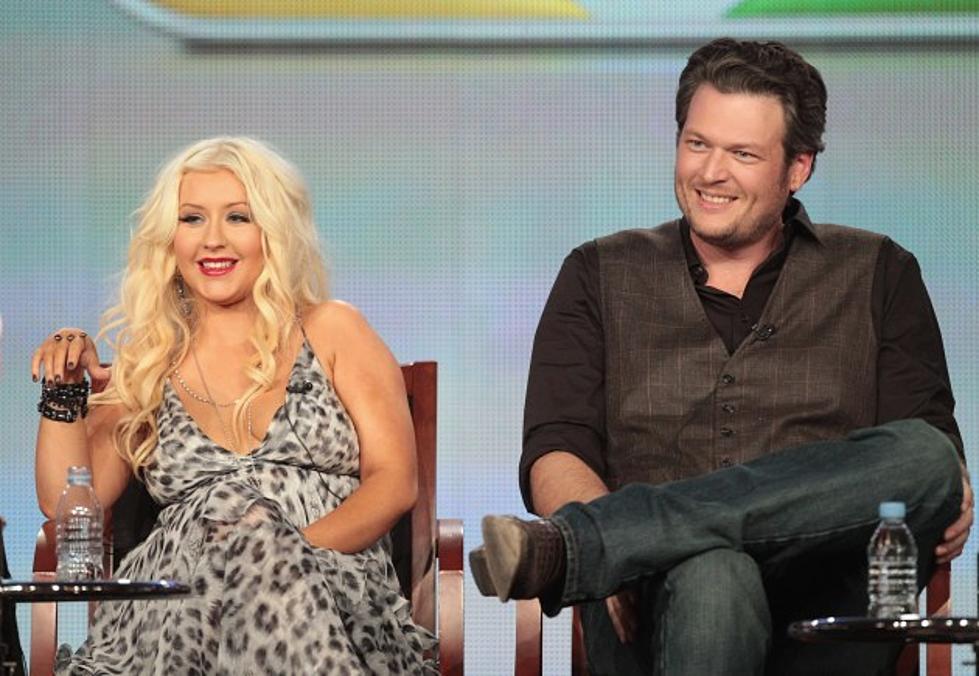 Blake Shelton and Christina Aguilera Planning to Record Country Duet?
Can Blake Shelton and Christina Aguilera duet? It's hard to say, but judging by the tweets we saw going back and forth between the two 'The Voice' judges earlier this week, a Shelton/Aguilera country mash-up might not be too far away.
First, let's rewind. After 'The Voice' on Monday night (April 16) -- when Aguilera tried her hand at a snippet of 'Hillbilly Bone' and Shelton performed with his team -- the country king took to Twitter, telling his fans, "That. Just. Happened!!!!! @TheRealXtina I'm speechless....."
The pop powerhouse took Shelton's enthusiasm as an open invitation, suggesting that the funny guy put his money where his mouth is and join her team for a change, so to speak. "@blakeshelton Now we need to team up for a country duet Blake!!" she replied, stressing that she's serious. "I'm down!! Let's go!"
While a lot of time back and forward banter between artists, especially on Twitter, is just talk, it seems a country duet could actually be on the horizon for 'The Voice' judges. After the episode aired, First Coast News caught up with Shelton, who dished on whether or not a duet with Aguilera is something he'd actually be open to.
"Well you know it's an understatement to say that I'm open to singing a duet with Christina Aguilera. More like I would pay her, I would beg her, I'll wash her car, I'll clean her house, I'll babysit her kid," he responded. "I'll do whatever I need to do to get that done."
Aguilera has already recorded duets with other judges on 'The Voice.' First, she released 'Moves Like Jagger' with Adam Levine, which was an instant success. She has another tune coming out soon with Cee Lo Green. The pop star hasn't gone country yet, but Shelton is the perfect guy to teach her how to belt out lyrics with a country twang.
More From Taste of Country