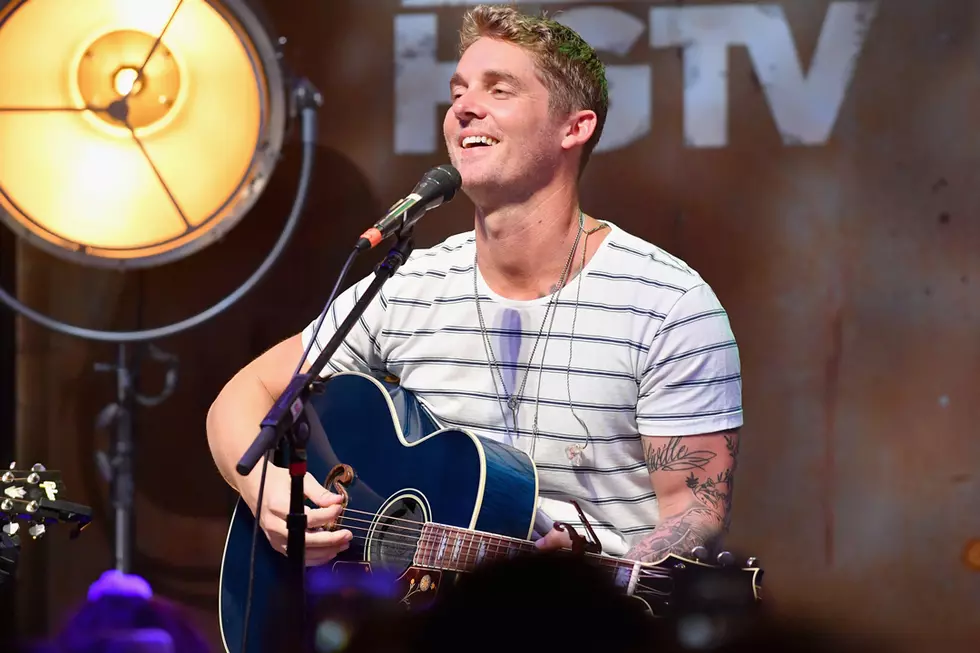 Brett Young Earns Second No. 1 Single With 'Like I Loved You'
Jason Davis, Getty Images
Brett Young is ending his year on a high. The newcomer has earned his second No. 1 single with "Like I Loved You."
Young's latest single has topped the Billboard Country Airplay chart after a 23-week climb. The track follows his first No. 1, "In Case You Didn't Know," and his debut single "Sleep Without You" which hit the No. 2 and No. 3 positions on the Country Airplay and Hot Country Songs charts, respectively. All three tracks are featured on Young's self-titled debut studio album that landed at No. 2 on the Billboard Top Country Albums chart after its release in 2017 and reached the Top 20 on the all-genre Billboard 200. 
In addition to back-to-back No. 1 hits and a chart-topping album, Young spent much of his year on the road with Lady Antebellum on their You Look Good World Tour. The ToC RISERS act is currently in the process of working on his second record and had the chance to write with Lady A's Charles Kelley while on tour.
"Charles is a great writer. Charles does it all really well. He definitely fell more into the melody when we were writing with these specific writers, and his melodies are so cool," Young tells Taste of Country about writing with Kelley. "You look at those Lady Antebellum records, there's a very identifiable sound, and I think a lot of those melody decisions are Charles, because it came out in our writes. One thing he brought specifically to the song it looks like I'm gonna cut for my record was a really cool melodic twist."
While no specific date has been set, Young hopes to release his sophomore album by the end of 2018.
Watch Brett Young Perform "In Case You Didn't Know" for RISERS
Brett Young On Set at the 2017 RISERS Shoot
More From Taste of Country