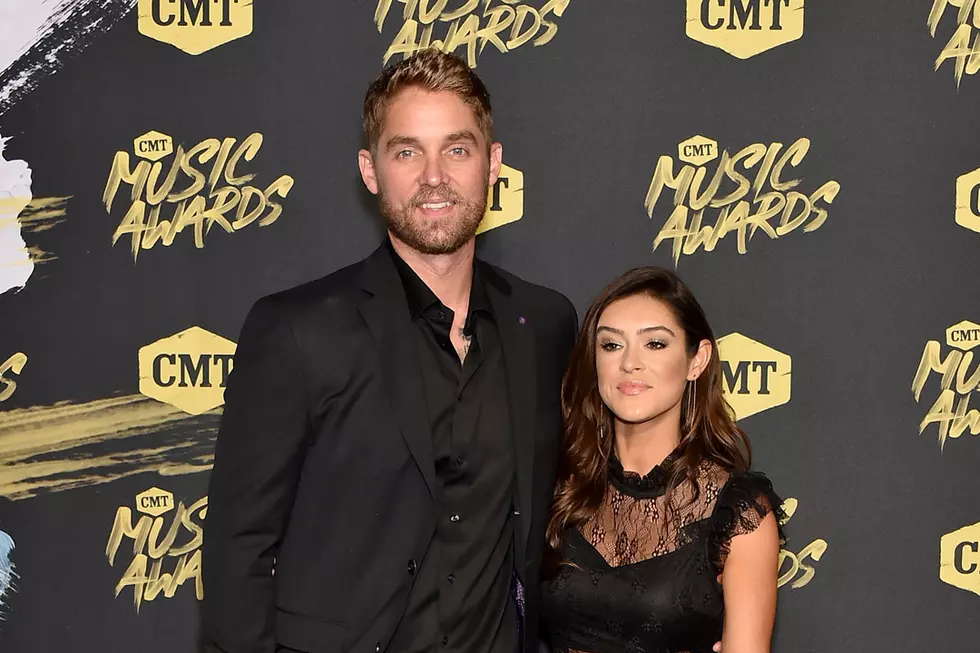 Brett Young Marries Taylor Mills
Mike Coppola, Getty Images
Brett Young is a married man! The 37-year-old singer married his longtime love, Taylor Mills, on Saturday (Nov. 3) in Palm Springs, Calif.
About 200 friends and family members witnessed the couple marry during a ceremony officiated by Young's father and his manager. People reports that celebrity guests included Lee Brice and Gavin DeGraw, both of whom performed.
"We chose people in terms of performers that are really important to us and are close friends," Mills tells the magazine. Brice sang "I Don't Dance" while DeGraw — a friend, influence and collaborator of Young's on his next album — sang "More Than Anyone."
Young proposed to Mills at the Graduate Hotel in Oxford, Miss., in February. He chose the location because it's near Ole Miss, where Young went to college. They met while Mills was attending Arizona State University.
Young and Mills dated for six years, but they broke up when he moved to Nashville to pursue his country music career. He wrote many of the songs on his self-titled debut album about her, but when the couple reconnected, they realized they were finally in the right place at the right time.
Songs Brett Young Wrote About His Wife
Mills wore a Justin Alexander wedding gown and the reception featured mirrored tables marked with cities important to the couple. They'll begin a beach honeymoon shortly and say they want to begin a family soon. "We've been together for a long time and we do want kids soon," Young says.
See More Country Weddings and Engagements in 2018
More From Taste of Country