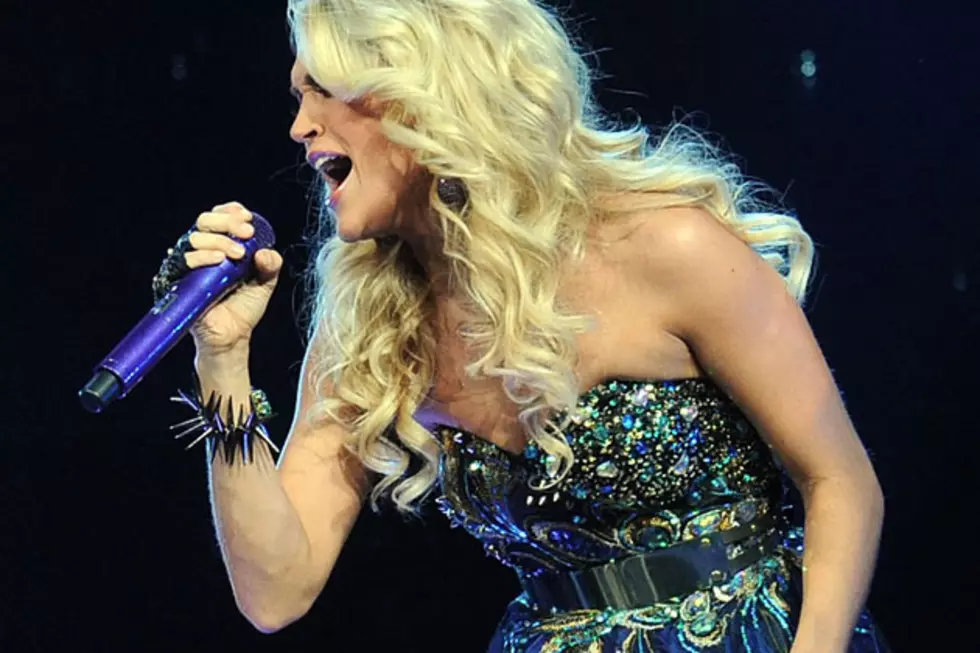 Carrie Underwood Goes Live With AXS TV for Televised Blown Away Concert Special
Rick Diamond, Getty Images
Carrie Underwood has partnered with AXS TV to present 'Carrie Underwood: Blown Away Tour Live 2013,' a March 3 televised presentation that will transport the hugely successful tour from the Citizens Business Bank Arena in Ontario, Calif. to the living rooms of country music fans across the country with the help of modern technology.
"I've had the opportunity to play in so many wonderful cities and venues on this tour and still have many more to go," Underwood says of unique concert experience. "But I am so excited that AXS TV has given us the opportunity to be able to share the concert experience live with fans at home. It's going to be a great night!"
Earlier this month, Underwood kicked off the second leg of the outing, which upped the tour's total tally to more than 100 dates. The 'Two Black Cadillacs' hitmaker first dazzled concertgoers with the tour's 2012 string of shows beginning last May.
"I can't wait to see everything myself because I've seen so many computer renderings and video content on my computer ... I cannot wait to actually get in there and see how everything is going to look and the moving parts," Underwood told Taste of Country before the tour commenced last year. "We've definitely tried really hard to make everything have a really great story."
She adds, "There's a lot of toys to play with. There's some great technology out there now so we're able to utilize that and make a really big show."
If Underwood's recent visually stunning Grammy Awards performance is any indication of what fans can expect from the televised concert experience, Underwood is sure to be a huge draw for the innovative television network. Underwood's 'Blown Away Tour Live 2013' will air March 3 at 11:45PM ET on DirectTV Channel 340, Dish Network Channel 362, AT&T U-Verse Channel 1106 and Verizon FiOS Channel 569.
More From Taste of Country