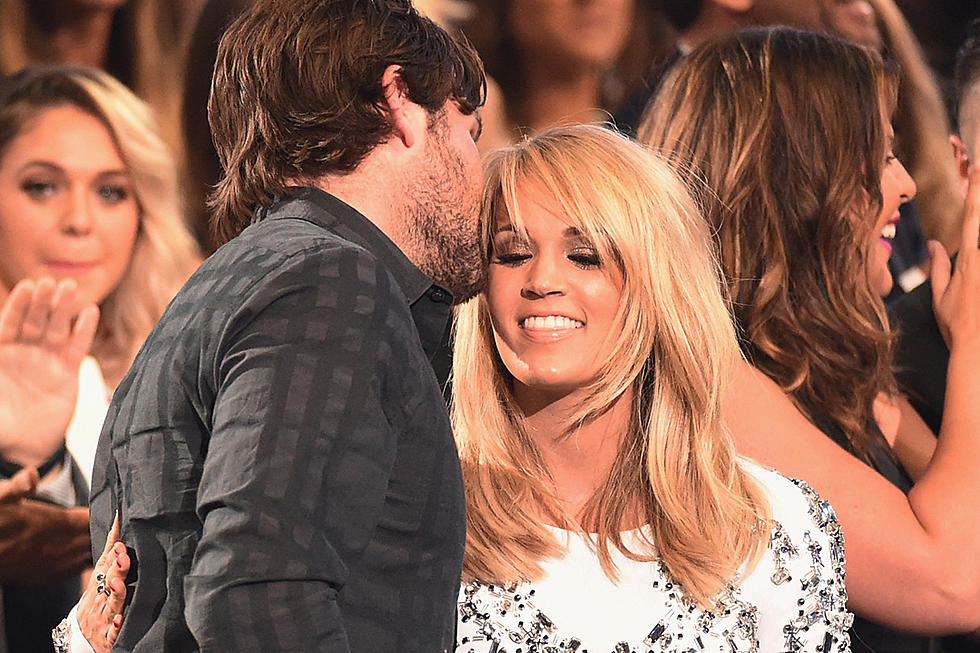 Carrie Underwood and Mike Fisher Share Anniversary Selfie, Sweet Messages
Jason Merritt, Getty Images
Carrie Underwood and her husband Mike Fisher celebrated seven years of marriage together on Monday (July 10) and brought fans into the intimate party for two via Instagram.
The pair snapped a selfie together, and the country star shared it to her account, saying she's blessed to have Fisher in her life. "Here's to so many more years and memories together," she writes.
The hockey player also shared a photo on his page. It's not uncommon for him to share pics of his family or the couple together. His Instagram, @mfisher1212, is a mix of sports, gospel, family and hunting. "Glad I took a chance on this babe 7 years ago," the 37-year-old writes. "Turns out she's the best wife, and mom to Izzy, I could ever dream of!!"
Underwood and Fisher married on July 10, 2010 after dating for two years. At the time he was playing for the NHL's Ottawa Senators, but soon he'd be traded to the Nashville Predators.
Underwood traditionally takes a break from touring each summer to spend time with Fisher and their 2-year-old son Isaiah during his offseason, but this break has been a lengthy one, as she's between albums. Earlier this year she revealed she'd changed record label homes, moving from Sony Music Nashville to UMG Nashville. It's not clear when fans can expect new music from the country singer.
Last Year They Took a Vacation, and They Shared Pics! 
More From Taste of Country