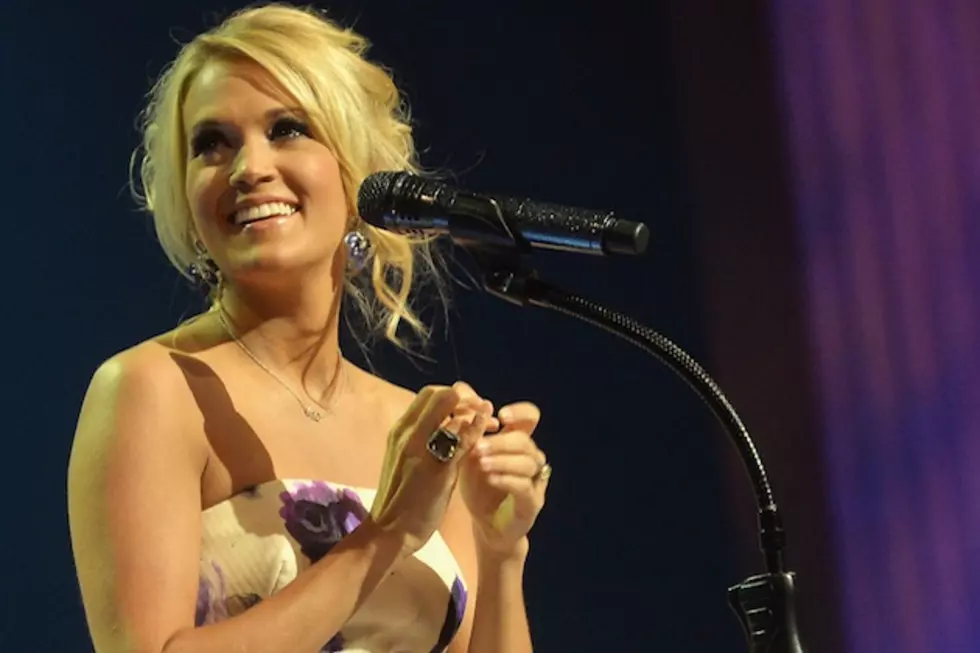 Carrie Underwood Added to Toby Keith's Oklahoma Twister Relief Benefit Concert
Rick Diamond, Getty Images
Toby Keith's Oklahoma Twister Relief Concert, which sold out in one hour, just announced another shining star has been added to its roster. And it's not just any country singer; it's 'Blown Away' hitmaker and Grammy-winning songstress, Carrie Underwood. 
Underwood will be performing, but it will be a different type of performance.
Due to her previously scheduled show at the Grand Ole Opry, the Oklahoma native's set will be aired via satellite from the Grand Ole Opry House in Nashville to the Gaylord Family-Oklahoma Memorial Stadium in Norman.
An Oklahoma native, this satellite performance -- which will help benefit the Oklahoma tornado victims -- is dear to Underwood's heart. She's already shown her deep support of her home state with an emotional performance at the 2013 CMT Awards, and previously donated $1 million to the victims.
The Oklahoma Twister Relief concert will take place Saturday, July 6. For updates on the event or more lineup information, click here.
More From Taste of Country