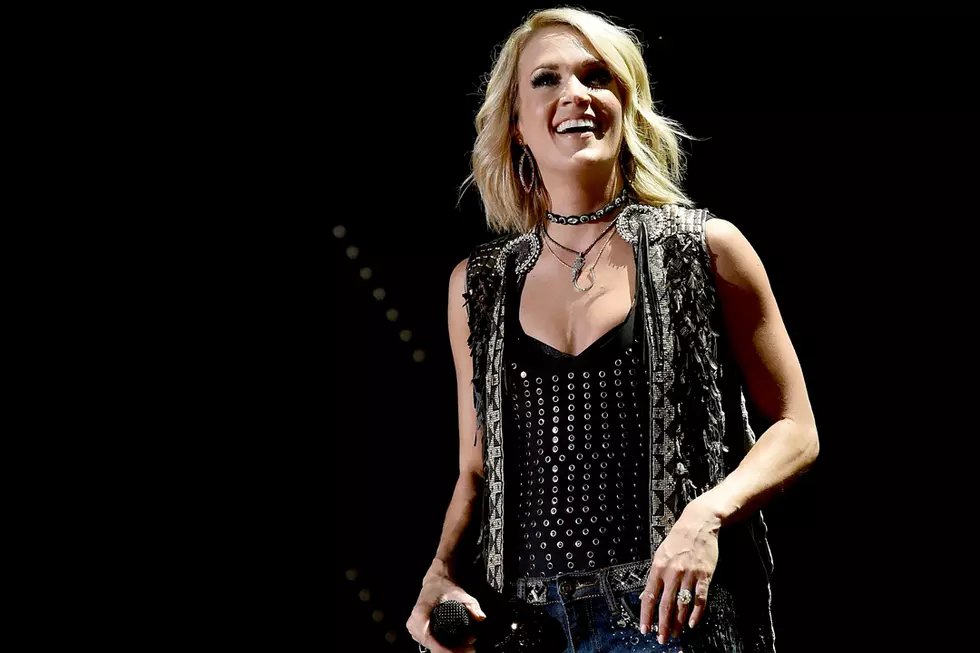 Carrie Underwood Shares Adorable Photos of Son Isaiah at Sesame Place [Pictures]
Rick Diamond, Getty Images
Carrie Underwood took some time out of her schedule on Saturday (Oct. 1) to indulge in what really matters most in life: having a fun day with her adorable son Isaiah.
The country superstar played a gig in Hershey, Pa., on Saturday evening, but her visit to the city wasn't all work and no play by any means. Underwood and her son spent part of the day visiting with the characters from Sesame Street at Sesame Place, where the too-cute-for-words youngster got to spend time up close and personal with Elmo, Cookie Monster, Big Bird and more.
She shared several pictures from the adorable visit to social media, including a shot of her son with several of the characters that she captioned, "Since we were in the area...we got the chance to make Isaiah's day! Thanks, #sesameplace for the fun! We all had a blast!"
She followed up with a shot of Elmo giving Isaiah a sweet hug, and another one of Elmo, Cookie Monster and Big Bird all in a big cuddle session with him that she captioned, "I call this photo: Sesame OD #sesameplace."
Underwood's Hershey gig was part of her ongoing Storyteller Tour -- Stories in the Round, which recently played in Nashville. The superstar choked up at that show while introducing a song titled "What I Never Knew I Always Wanted," which she wrote about her husband, Nashville Predator Mike Fisher, and Isaiah.
"I've learned a lot about another group of amazing women in the last 18 months," Underwood told the crowd. "That group is mothers." She went on to thank everyone who serves as a support system for a busy working mom, and commented on how much she enjoys seeing families come to her shows together, wiping away tears and saying, "There's no way I'm going to make it through this next song."
Find Carrie Underwood on the Top Country Songs of the Century List
Carrie Underwood at Her Most Unforgettable
More From Taste of Country