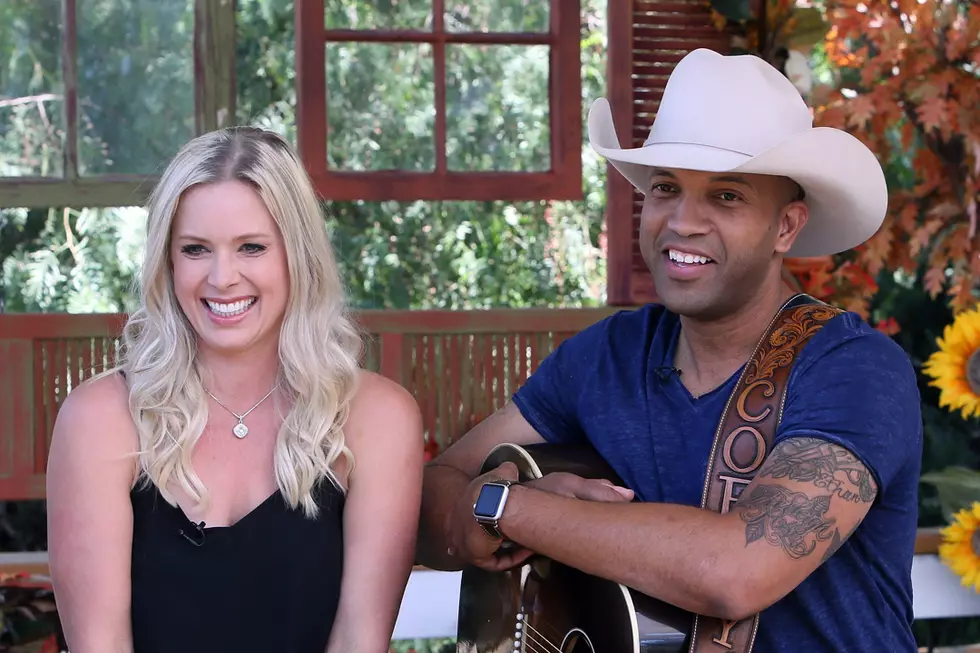 Coffey Anderson's Wife Criscilla Diagnosed With Colon Cancer
David Livingston, Getty Images
Criscilla Anderson (née Crossland), the wife of country singer-songwriter and internet personality Coffey Anderson, has colon cancer. As the musician shared in an interview Tuesday (Nov. 19), his wife's cancer — now at Stage 4 — has been deemed "treatable, but not curable."
That's what doctors told Coffey a few weeks ago, after Criscilla first received the diagnosis in May. The couple, who have been married for nine years, have three children together. (Anderson also has a child from a previous marriage.) Part of Criscilla's colon has since been removed, and her cancer initially went into remission following that procedure. However, tests have since confirmed it has returned.
"When you say that you will be there for each other through thick and thin and through sickness and health, you have to mean it," Coffee, 40, tells People of the pair's relationship. "There are a lot of moments that you can never prepare for. I mean, I never thought I would be helping Criscilla brush her teeth or get to the bathroom in the middle of the night. But we are willing to do it for each other. Each of us are giving 100 percent."
Criscilla, 39, says her husband's staying positive in light of the situation. "He never lets me see it," she offers of Coffey's admittedly tearful response to the cancer diagnosis. "He just tries to keep smiling."
The Texas-born Coffey, whose mother died from cancer when he was young, found success with country audiences on YouTube. There, he regularly offers upbeat takes on other artist's songs in addition to original music videos. Since 2008, he's released upwards of 10 studio albums. He previously led church worship while Criscilla worked as actress, choreographer and dancer. The couple resides in California.
Country Singers Who've Been Affected by Cancer
More From Taste of Country