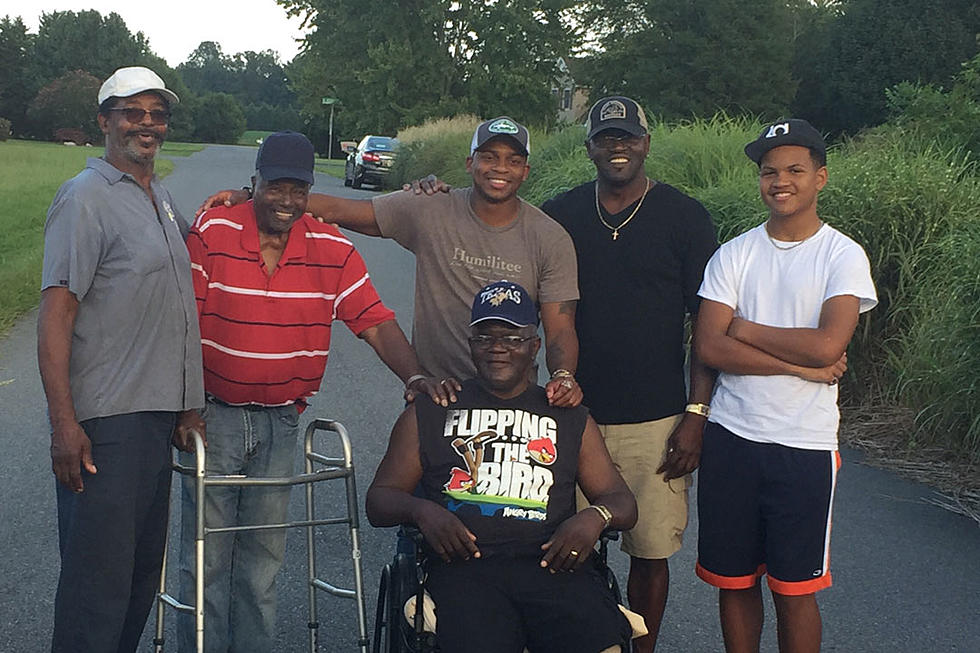 Jimmie Allen's Father, 'Big Jim,' Has Died
Courtesy of Jimmie Allen
Jimmie Allen's father, 'Big Jim,' died this week. The "Make Me Want To" singer shared the news on social media on Friday, offering few details but heavy memories of the man who taught him country music. James Allen was 65 years old.
Speaking to Taste of Country earlier this year Allen, talked about getting his country music education from his father.
"He's the redneck of the family," he joked. "He's a small-town boy, country guy. Military, played sports, listened to nothing but country music. I'm talking like nothing — you change the dial on his radio and you'll get punched in the forehead."
On Instagram, he recalled fishing with his father and learning about hard work. "What really happens after death? Honestly I don't know," Allen writes. "Saying goodbye to my daddy is the hardest thing I've ever had to do. As you get older you sometimes think about losing your parents but nothing to prepares you for it when it actually happens."
Taste of Country has reached out to Allen's team for more details about the Delaware native's dad. The "Best Shot" hitmaker indicates that he had been hospitalized and was non-responsive at the end.
The status of Allen's weekend shows has not changed. He's on the road with Rascal Flatts, performing Friday (Sept. 20) Cuyahoga Falls, Ohio and this weekend in Ontario.
Allen is a 2019 Taste of Country RISER and widely acclaimed new artist to watch. "Make Me Want To" is the new single from his Mercury Lane album, a personal album that features songs about his grandmother and mother. He's been open about his mental and physical health issues, admitting that, like his grandfather and father, he suffered a heart attack in his early 20s. His father had a couple of bypass surgeries, Allen said earlier this year.
WATCH: Jimmie Allen Talks About His Father:
Remembering the Country Artists Who Have Died in 2019:
More From Taste of Country