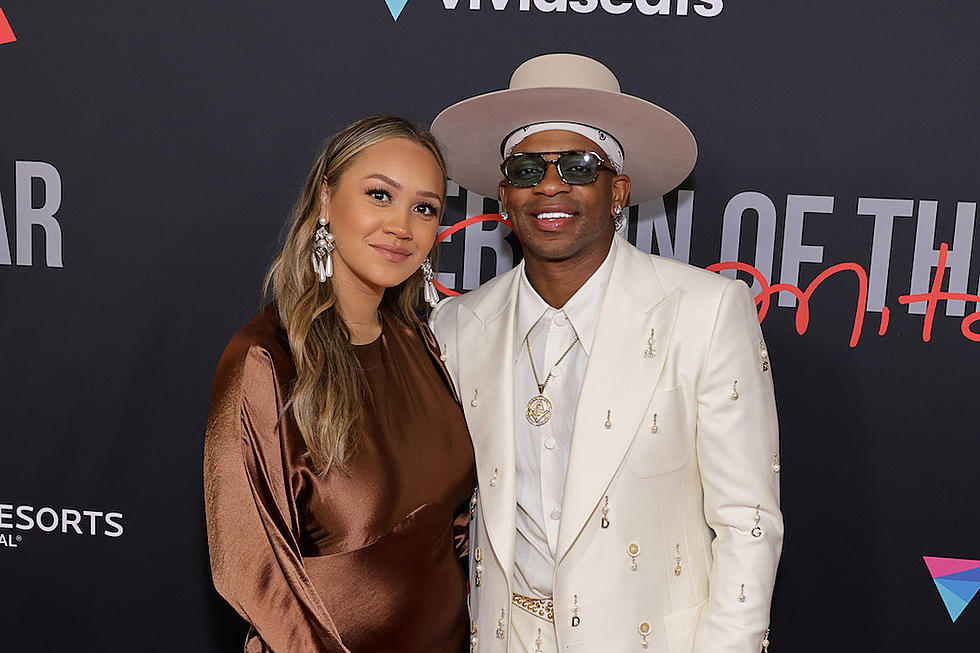 Jimmie Allen and Wife Alexis Are 'Still Together' After Filing for Divorce
Matt Winkelmeyer, Getty Images
Jimmie Allen and his wife Alexis are not getting divorced, after all.
A representative for the singer tells People that he and his wife are now focusing on repairing their marriage. They previously announced their separation in April, revealing at the same time that they were expecting another child.
However, as of October, Allen's rep says that he and Alexis have changed their minds about going through with their split.
"They decided to work on things together and are still together," the rep states, adding that their divorce "was never fully seen through legally."
The couple welcomed their third child together, a son named Cohen, in late September. Allen and Alexis are already parents to two daughters — 3-and-a-half-year-old Naomi Bettieand almost-2-year-old Zara James — and Allen is dad to an older son, Aadyn, from a previous relationship.
Shortly after Allen and Alexis' announcement that they were separating back in April, the singer became embroiled in a sexual assault scandal. In May, a former member of his day-to-day team anonymously filed a civil lawsuit against him alleging that he engaged in a pattern of sexual assault, rape, harassment and intimidation over the 18-month period she spent working for him.
In June, a second Jane Doe filed a separate sexual assault lawsuit against Allen, stating also that he filmed the encounter.
Allen has since counter-sued his accusers, and the legal team for his second accuser — known as Jane Doe 2 — subsequently filed to dismiss his countersuit.
Allen's record label, BBR Music Group, dropped him in June after the second lawsuit. The singer has denied all allegations against him, and he publicly apologized to his wife in a since-deleted Instagram post for what he described as an "affair."
60 Country Stars' Real Names Revealed
Now organized alphabetically to help you find the real name you're searching for.
Gallery Credit: Billy Dukes
More From Taste of Country