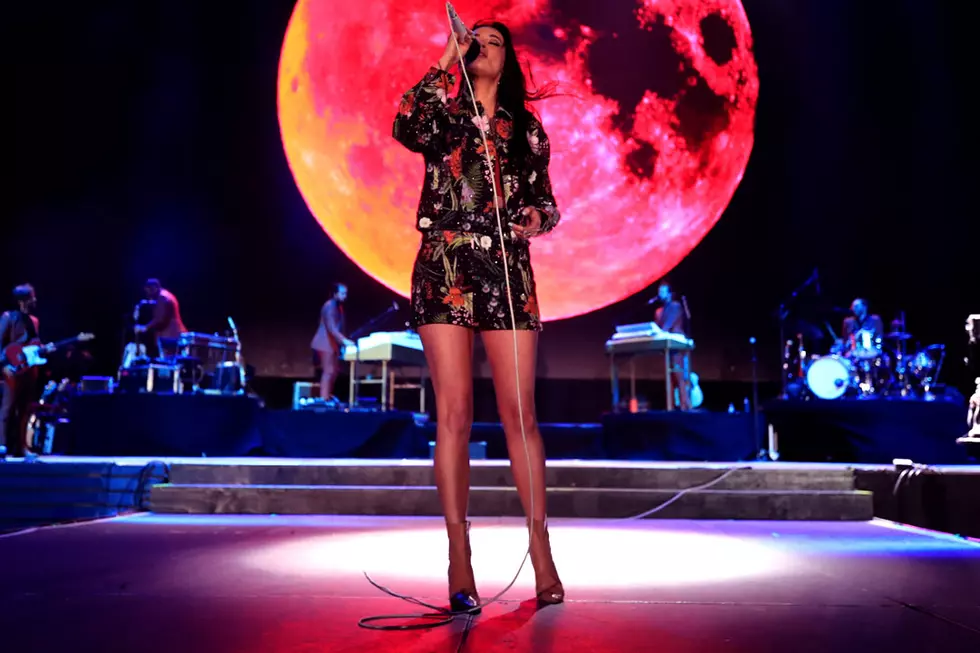 Kacey Musgraves' Unexpected Love With Ruston Kelly Helped Her Realize Her Worth
Christopher Polk, Getty Images
Kacey Musgraves' 2018 Golden Hour album journey was a "personal and spiritual metamorphosis," she says — 13 intimate songs that represent a defining moment in her life and career.
Yes, the star has always been intentional in sharing aspects of herself through her art, but bares her soul in new ways on Golden Hour. "Through the making of this record, I went through a more introspective chapter. It was more about feeling my way through everything rather than thinking and examining every single line with a magnifying glass," Musgraves says.
"Before making this record, I can definitely say that I was in a weird, personal place ... I was at a really low point of self-confidence," she continues. "When you're with the wrong person, you can be made to feel like you're not worth love, and it can take time or the right person to build those things back up. I feel like I came out of a shell that I didn't even know that I was in when I met Ruston, and it's been really transformative."
Musgraves chronicles this significant transition from feeling unworthy of love to embracing the vulnerable aspects of her character on two of the album's most inspired pieces, "Space Cowboy" and "Butterflies." The former details the feeling of boldly pushing the wrong person out of your life, while the latter sees Musgraves evolving into a better version of herself after finding fulfilling, true love (with now-husband Ruston Kelly).
She and Kelly wed in October of 2017. "I feel like I've gone through this metamorphosis of sorts," she says. "It was really important for me to tell both sides of the story when really seeing 'Space Cowboy' and 'Butterflies' together, because I had truly given up and [when] was like 'I am not worth real love,' I found it, and I was not looking for it."
These Ladies Are Blazing Trails in Country Music:
Golden Hour is available now. Musgraves is slated to hit the road with Harry Styles on the U.S. leg of his 2018 Live on Tour, which will take them across the country throughout June and July.
More From Taste of Country