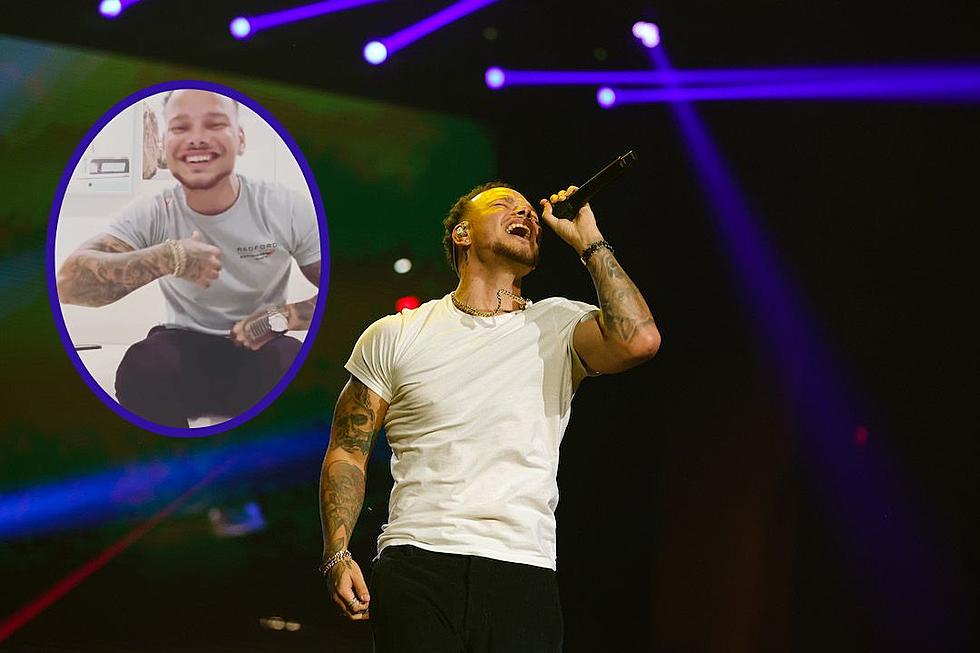 Kane Brown Tests Out Some Fancy Footwork as He Teases a New Song [Watch]
Rich Polk, Getty Images/Instagram
Kane Brown's dance moves are nearly as sharp as his new music in an upbeat new social media tease of a song that's all about celebrating the love a person has for their hometown.
You don't need to stand up to dance — and Brown proves it in this video, jamming out from a seated position and treating his social media followers to some fancy footwork to go along with his bouncy new song. The singer invited fans to join along with them, encouraging them to "Do my dancy dance" in the comments section of his post.
It's a fittingly playful tribute for a song that seems ready-made to be a singalong, combining twangy guitar with a dance beat. Over the music, Brown sings the praises of the place where he comes from.
"Cold beers and deer stands / All of my best friends / Right where that river bends / Can I get an amen?" Brown sings in the clip of the unreleased song. "I hope I never gotta leave it / If there's somewhere that can beat it / I don't know how, I don't know how / I said yeah, heaven's got some boots to fill / 'Cause God knows I've got one hell of a hometown."
Brown's most recent album, Different Man, dropped in September 2022, and lately, he's been hinting that his next musical chapter is in the works. Though this song is an upbeat, feel-good banger, the singer has said that fans should expect some more introspective releases from him soon, too: He recently explained that he's working on some more personal material that digs into his tumultuous childhood and experience with mental health struggles.
"I will say I have a couple of songs that are a little bit darker, about mental health," Brown told ET Canada in February. "And then I have a song called 'Learning,' that I went a little bit more in depth over the stuff that I went through, so I'm really excited about the music that we're writing right now."
Outside of the new music he's working on, Brown's got plenty of other irons in the fire. He's set to co-host the 2023 CMT Music Awards with Kelsea Ballerini in April, and he's also making his on-screen debut in the CBS series Fire County, beginning the same month.
See Inside Kane Brown's Luxurious Rural Retreat:
More From Taste of Country