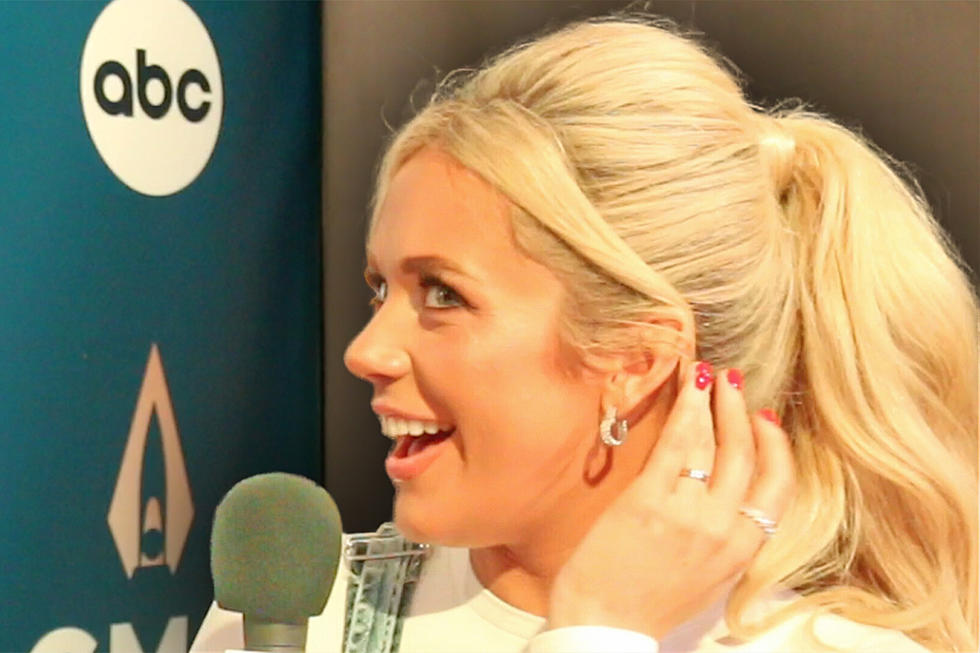 Megan Moroney Dishes on Her CMA Awards Red Carpet Date
Taste of Country
Megan Moroney walked the CMA Awards red carpet alone last year. That will change in 2023.
The two-time CMA nominee (New Artist and Song of the Year for "Tennessee Orange") is also performing on Wednesday night (8PM on ABC). It's a year of firsts for Georgian.
Moroney's debut album Lucky dropped in May, to critical acclaim.
"I'm Not Pretty" (Top 40) is her current radio single.
She won the CMT Female Breakthrough Video of the Year earlier this year.
Related: 2023 CMA Awards Nominees Revealed — Full List
Don't expect her to introduce a boyfriend for the first time, however. Her escort is much more important than any boyfriend could be.
"My dad is coming with me as my date," Moroney tells Taste of Country backstage ahead of the CMA Awards. "Just thinking about how he taught me how to play guitar and got me into music ... The fact that he gets to be my date, it's just crazy."
Mr. Moroney will be on hand to witness his daughter's first CMAs performance. She's going to sing "Can't Break Up Now" with Old Dominion, as heard on the group's new Memory Lane album.
She admits she's very nervous for that moment, but very confident about her red carpet fit.
"Oh, she's gonna slay." Moroney says. "Think dramatic and like, big slay."
Four out of five Entertainer of the Year nominees will perform at the 2023 CMAs. Last week, Morgan Wallen and Luke Combs joined a lineup that already included Lainey Wilson and Chris Stapleton.
*Remember: The best way to watch the CMA Awards is on ABC with ToC on your phone.
The Top 40 Country Songs of 2023, Ranked
The best country songs of 2023 fit snugly over your life and experiences. Each is written from personal experiences, but somehow, translate as if they were custom to each of us.
We've loved, we've longed, we've lost and we've cut loose in the country.
Airplay charts, sales data and streaming numbers helped make this list of country music's
Top 40 songs of 2023
, but staff and Taste of Country reader opinion were most influential. Songs included on previous Top Country Songs lists were not eligible. A song may have been released in 2022, but it had to have the majority of recorded airplay or impact this year to count.
Gallery Credit: Billy Dukes
More From Taste of Country