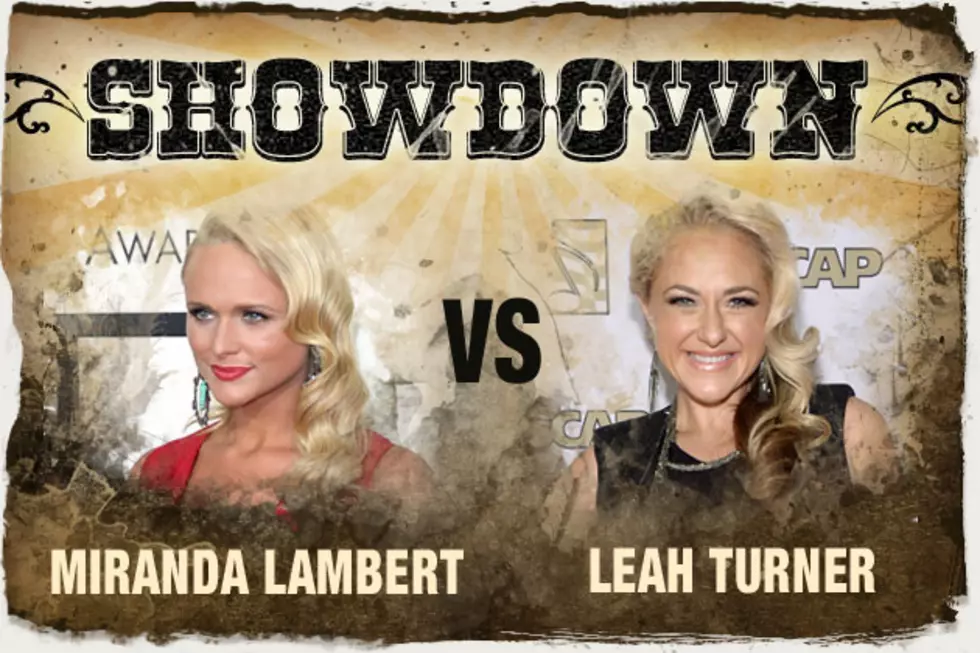 Miranda Lambert vs. Leah Turner – The Showdown
Jason Merritt / Michael Loccisano, Getty Images
One of country music's most popular female artists will need to top a feisty newcomer in this new song battle. Miranda Lambert and her fans will need to keep voting to send 'Automatic' to the Showdown Hall of Fame. One more win, and the new song from Lambert's upcoming album is in. 
Standing in her way is California-raised newbie Leah Turner and a hot new song called 'Take the Keys.' The uptempo love song has cracked the Top 40, and fans are really starting to get behind the 26-year-old. Today and tomorrow, fans will decide who has the support to move on -- be it to the Hall of Fame or to round No. 2.
Listen to clips of both Lambert and Turner's songs and vote for your favorite here. You can vote once every hour until this Showdown ends on Wednesday at 8AM ET, so come back and vote often to be sure your artist wins. The winner of this matchup will face a new challenger on Wednesday.
Listen to a Sample of Miranda Lambert, 'Automatic'
Listen to a Sample of Leah Turner, 'Take the Keys'
Showdown Rules: The song with the most votes wins, and the winner goes on to face a new challenger in the next Showdown. Vote as much as once per hour online. If a song wins five Showdowns in a row, it will be retired into the Taste of Country Showdown Hall of Fame to allow for new songs to compete. Some songs will be considered for a second Showdown if voter turnout is healthy in a losing effort.
More From Taste of Country