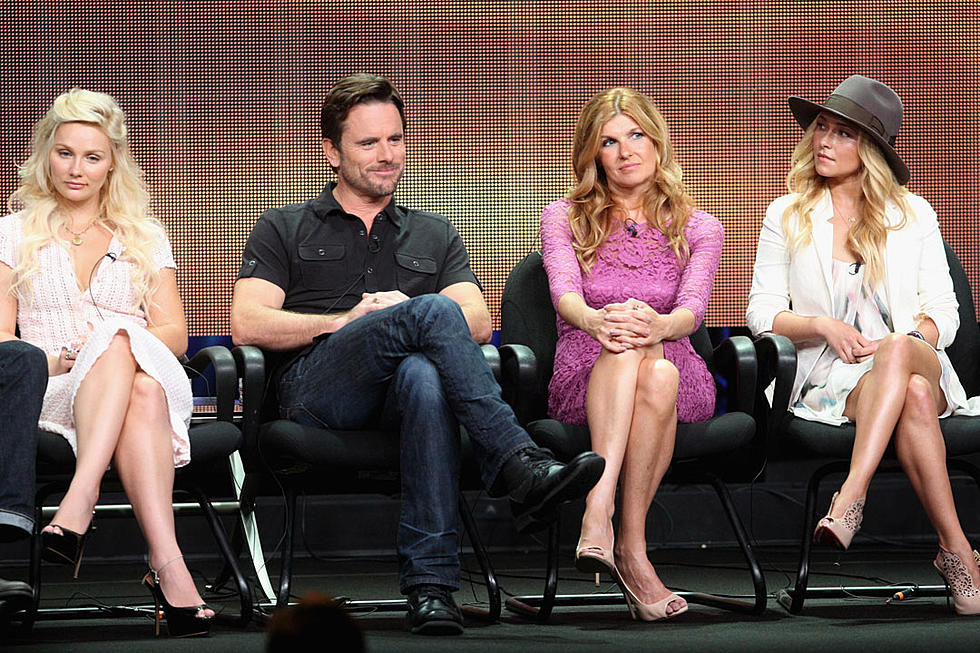 'Nashville' Cast Respond to Show's Cancellation
Frederick M. Brown, Getty Images
The cast of Nashville are weighing in online about ABC's decision to cancel the beloved country music drama.
The news came on Thursday (May 12), and it was a huge shock for many fans, since there had been some promising signs that Nashville would earn a fifth season. Lionsgate TV had recently hired two Emmy-winning producers to try to help revamp the show and boost its sagging ratings, and they were even working on possible storylines for next season, according to reports. But in the end, ABC pulled the plug after several years of soft ratings and a difficult fourth season, launching a great deal of speculation online as to why Nashville was canceled.
The actors who shot to fame, and even got to launch music careers of their own via Nashville, turned to social media to express their gratitude to the fans who supported the show -- and one of them even appeared to take a little bit of a parting shot at the network. Aubrey Peeples, who played singer Layla Grant on the show, wrote, "I'm so thankful I was part of a special show; I wish it was handled with more care."
Nashville Mayor Megan Barry even commented on Nashville's cancellation.
"We are incredibly disappointed to hear the news that ABC has not renewed the show Nashville for another season. The show has been an enormously successful promotional tool for our city, which is why the State of Tennessee and Metro Nashville were prepared to support production for a fifth season the be filmed here," she posted to Facebook. "This is a loss for ABC and for the millions of fans across the world who have grown to love this show. We have enjoyed hosting the cast and crew of the show over the last four years and look forward to future opportunities for film and television production here in Nashville."
Take a look at the cast members' comments in the gallery above.
Why Was 'Nashville' Canceled?
See More Country Stars Who've Acted
More From Taste of Country