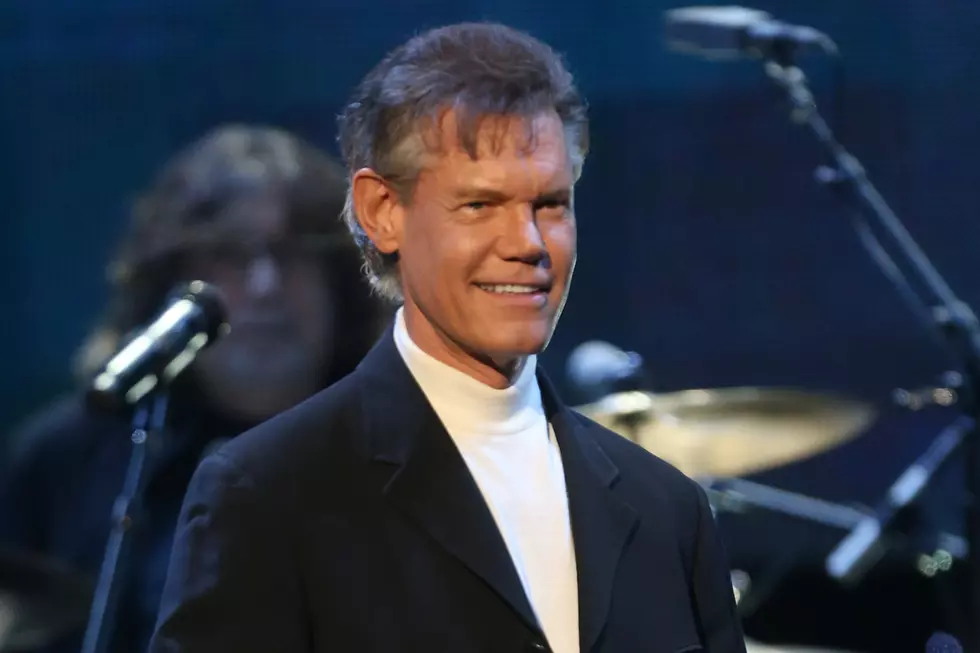 Randy Travis Is Curating a Playlist That Includes Contemporaries Walker Hayes, Kane Brown
Frederick M. Brown, Getty Images
The playlist, Diggin' Up Songs, features Eldredge's latest single "The Long Way" and Brown's "Heaven." Also find Alaina's poignant "Doin' Fine" and Combs' heartbreaking ballad "One Number Away." Perhaps most surprising is the inclusion of Hayes' "You Broke Up with Me," which utilizes a rhythmic spoken singing style.
You Definitely Want to See These Randy Travis Videos
A press release indicates Travis will highlight new music he believes in and enjoys. It will be updated every two weeks.
"Though Randy may not be able to perform right now, his love and affinity for music stands strong," his wife, Mary Davis-Travis, says. "We like to say he is 'singing a new song' and spending his time giving back to the community and supporting fellow artists — streaming is a great new outlet to do just that."
While Travis shows admiration for many country newcomers, they have shared their respect for the singer as well. In fact, Alaina got to meet Travis during 2017 CMA Fest, and turned to Instagram weeks later to gush about the special moment and share a beautiful photo of the two: "Mr. Randy Travis, I'll remember your kindness 'Forever and Ever, Amen.'"
Best of Randy Travis Through the Years
More From Taste of Country