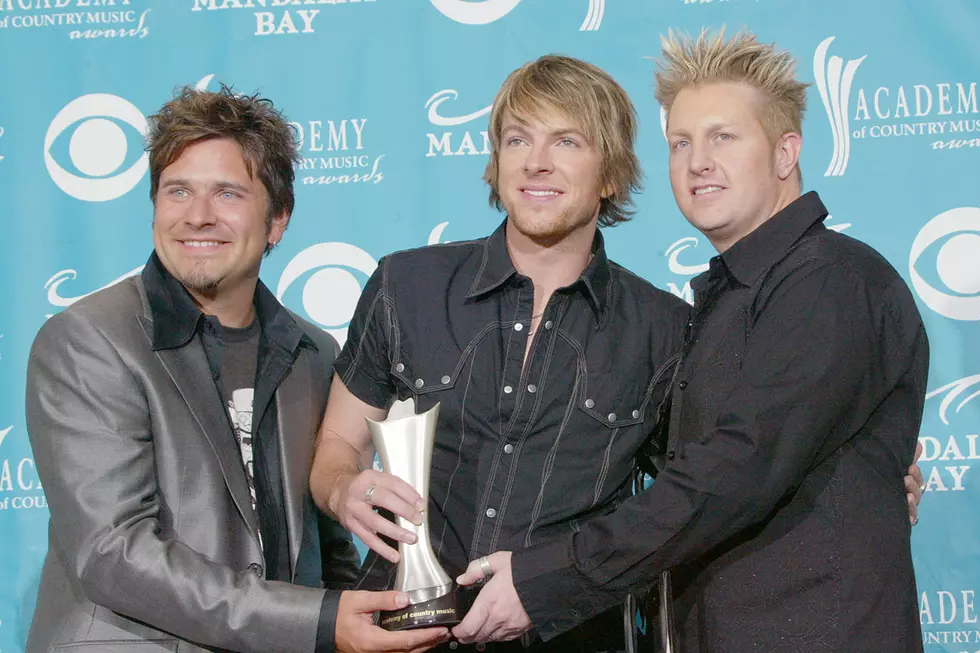 No. 19: Rascal Flatts, 'Bless the Broken Road' – Top Country Songs of the Century
Frederick M. Brown, Getty Images
The Nitty Gritty Dirt Band first recorded "Bless the Broken Road," but few will argue that Rascal Flatts own this song. It ranks as No. 19 on this list of the Top Country Songs of the Century.
In 2006 Marcus Hummon and his co-writing team won a Grammy for "Bless the Broken Road," written nearly a decade earlier. Rascal Flatts' version would become the biggest commercial hit of their career, going multi-Platinum in addition to five weeks at No. 1 on Billboard's Country Airplay chart. The trio had hits prior to this, but the ballad would turn them into an act capable of bridging the shrinking gap between country and pop.
"Bless the Broken Road" was released internationally, but it only enjoyed modest success outside of country radio in the United States. For nearly half a decade this was the go-to wedding song for a new bride and groom. It's the most important song from one of the most important country groups of the 21st century.
About this list: Taste of Country's Top Country Songs of the Century were decided by a panel of country music experts and fans using sales and chart data, a song's social and musical impact and lyrical integrity. Select artists were also surveyed. You'll hear from several throughout the list.
More From Taste of Country