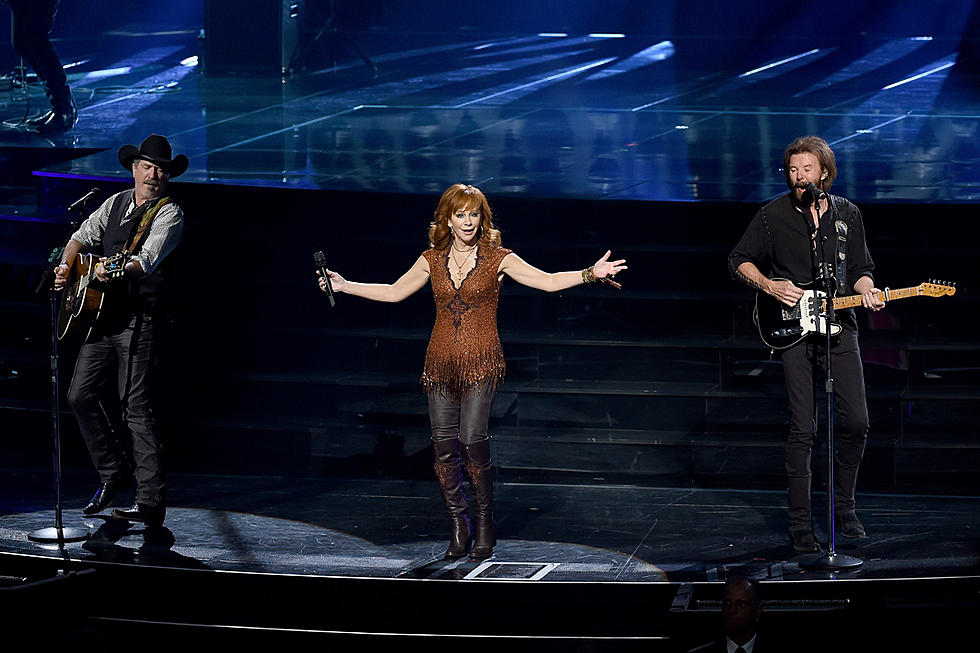 Reba McEntire and Brooks & Dunn Add Dates to Las Vegas Residency
Ethan Miller, Getty Images
Reba McEntire and Brooks & Dunn are ready to take over Las Vegas yet again with the announcement that they're extending their residency at The Colosseum at Caesars Palace with a series of new dates in 2018.
The two powerhouse acts are bringing an additional 12 shows to Vegas in fall and winter of 2018, following a handful of dates they already have planned for August. The new string of dates bring McEntire and Brooks & Dunn to the Caesars Palace stage on Oct. 10, 12, 13, 17, 19 and 20 and December 5, 7, 8, 12, 14 and 15.
The superstars have been performing together in Vegas since 2014, treating fans to classic hits like McEntire's "The Night the Light Went Out in Georgia," "Fancy" and "Back to God"; and Brooks & Dunn's "Red Dirt Road," "Neon Moon" and "Boot Scootin' Boogie." Additionally, the two acts will come together for duets on "Play Something Country" and "Cowgirls Don't Cry."
"Vegas is great ... We made a pact not to stay in our rooms and stay on the Strip. We took in a bunch of shows. There's always crazy stuff going on," Ronnie Dunn shares with Taste of Country Nights about immersing themselves in the Sin City culture. "The new Jason Bourne movie, they did the premiere in Vegas at Caesars, and we got invited to do that. We went to Jennifer Lopez's birthday party. There's always something going on."
McEntire will helm another stage in Vegas when she returns as host of the 2018 ACM Awards on Sunday (April 15) at the MGM Grand Garden Arena, the first time she's filled the position since co-hosting with Blake Shelton in 2012.
Best Pics of Reba Through the Years
You Think You Know Reba McEntire?
More From Taste of Country