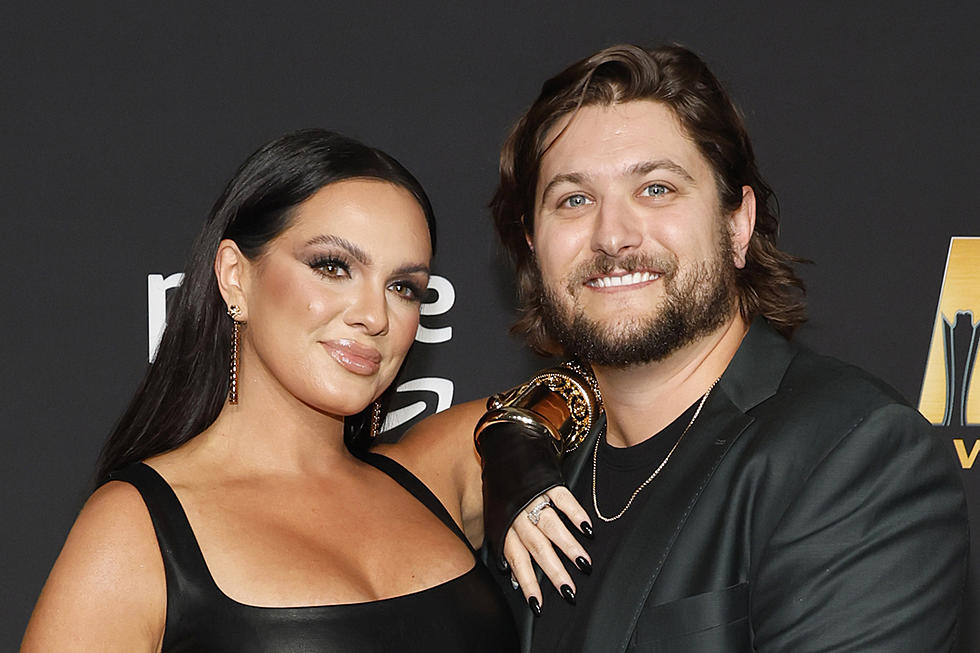 Singer Renee Blair Feared for Her Life Amid Traumatic Childbirth
Jason Kempin, Getty Images
Singer Renee Blair says she feared for her life in the hours and days after giving birth to her first child with husband Jordan Schmidt. A post to social media recounts a frightening first day postpartum.
Blair's most popular songs include "Heart's in Your Head" and "You Did."
Schmidt is a Grammy-nominated producer and songwriter known for working with Kane Brown, Hardy, Lainey Wilson, Keith Urban and more.
The couple revealed they were expecting at the 2023 ACM Awards in Texas.
"I lost over 2 liters of blood in under 30 minutes," Blair explains on social media. "I ended up losing roughly half the blood in my body ."
The human body has about five liters of blood in it, and losing so much drained her of energy for days. Blair goes on to describe panic attacks upon seeing herself looking pale and weak in the mirror.
"I'm not gonna lie, it freaks me out," she writes. "But you know what, one more thing about life, it goes on."
The final card in her descriptive social media carousel puts it all in perspective.
After one week with this little angel muffin of a baby boy, I am further convinced that all the corny cliches are true. I'd go through it all again to feel the feeling of just watching him open his eyes, seeing his chest move up and down and he breathes while he sleeps, and hearing his cry that is music to my ears.
Blair and Schmidt did not share any details about the baby. He's barely visible in a candid picture of the family taken while she was at the hospital.
"Holy Cowboy" is the name of Blair's most recent song. On Instagram she shared clips and behind-the-scenes video taken from the video shoot for her hip-hop influenced country jam.
Additional photos and video on her social media account recount her pregnancy experience.
Oh, Baby! All of These Country Stars Have Had Babies in 2023
Say cheese! Meet the adorable babies welcomed into the country music family in 2023.
More From Taste of Country