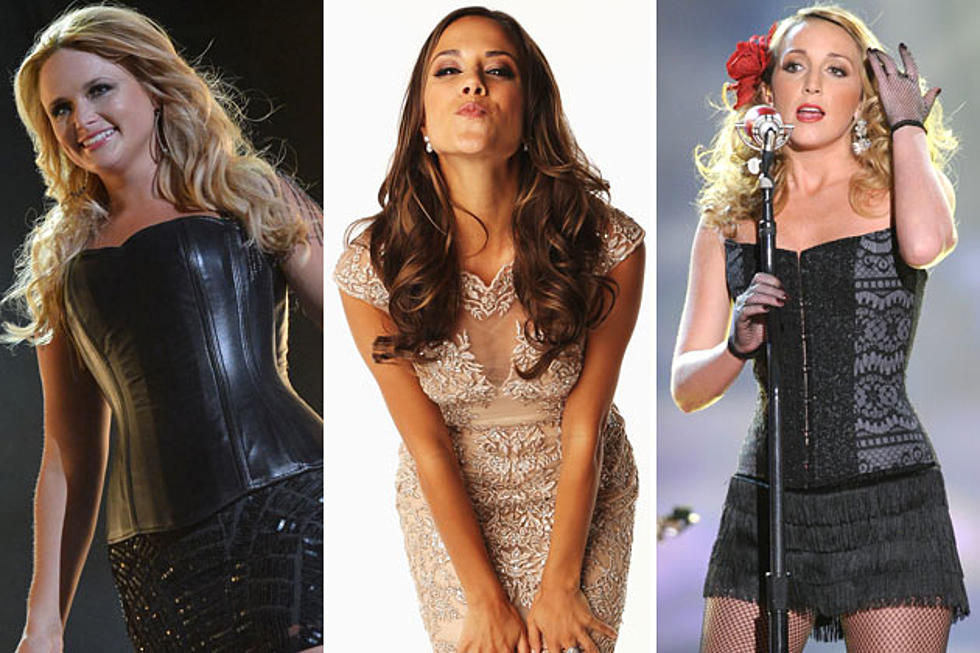 10 Sexiest Female Country Stars of 2012
Who is the sexiest woman in country music? You'll have to decide that for yourself after checking out 10 frontrunners for the 2012 title. Note that these women aren't listed in any particular order, as all are capable of leaving a man with Looney Tunes eyes bulging out of his head. 
And of course, it takes more than just a great figure or revealing clothing to make a female country star sexy. All ten of these beauties carry themselves with confidence and class. A few have extra attitude, and at least one isn't afraid to shoot a gun. Others are the 'girl next door' type, while one or two are cut straight from Hollywood. Also find out which sexy female country singer made a video too sexy for TV as you click through the list of the 10 sexiest female country stars of 2012.
More From Taste of Country