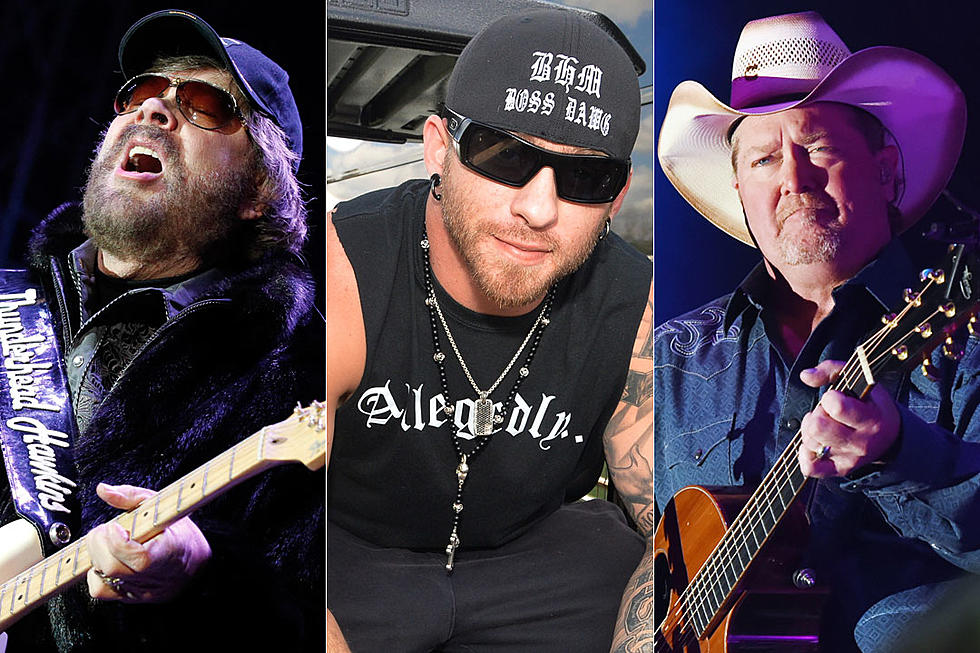 7 Country Artists Who Cheated Death
Rick Diamond / Terry Wyatt, Getty Images
There's no polite way to say it: these seven country stars should be dead after surviving stabbings, shootings, high speed car wrecks and a 400-foot fall down a mountain.
A few of these stories you know well — Randy Travis is included, for instance — but his 2013 stroke is just the most recent death-defying event in his life. Several came before he even moved out of North Carolina. In fact, he and Brantley Gilbert have something in common in that both wrecked vehicles badly and lived to talk about it.
Three country stars on this list of singers who cheated death survived shootings. Trace Adkins' story of domestic bliss gone wrong is perhaps most well-known, but his isn't the most serious set of circumstances. One popular country drummer is a living embodiment of God's will. No women made this list of stars whose lives were spared by unseen powers. We did not include near-death by natural causes or serious illness out of respect for the intense, personal battle one faces with cancer or a similarly devastating disease. Also excluded are near-death stories that involve addiction.
Each of these cases starts with a decision that turned out to be the wrong one.
7 Country Stars Who Cheated Death:
More From Taste of Country