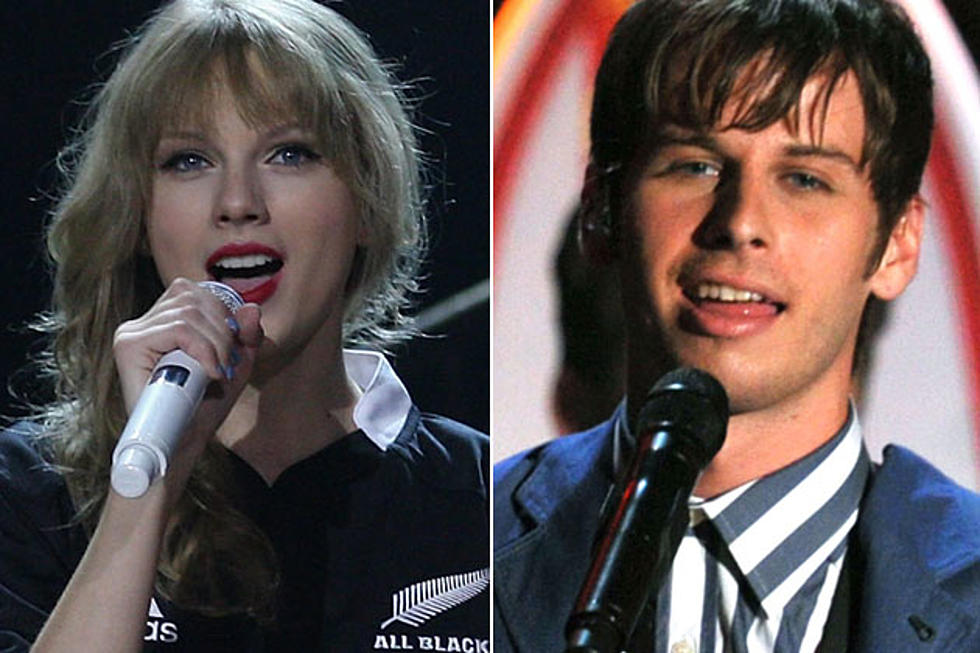 Taylor Swift Pens Tune With Foster the People Frontman Mark Foster
After claiming writing credits for her entire 'Speak Now' album, Taylor Swift seems to be taking a completely different creative approach to her next studio album. The country superstar has added Foster the People's Mark Foster to her long list of collaborators, recently penning a tune with the punk band frontman and rumored love interest. The new pairing is one of many confirmed creative partnerships for the upcoming release.
In an interview with Fuse during Tennessee's famed Bonnaroo concert festival, Foster spoke about the the new tune, solidifying the pair's work together. "It's a really cool song, you know?"  says the singer. "We kind of just went into it casually, like let's just jam and just have fun, and something really cool came out of it."
"It was a lot of fun working with her. She's super talented," remarks Foster. "We'll what happens with it." With no official track listing for the album -- expected to be released later this year -- it remains to be seen whether the new songwriting team's track will be included on the upcoming project or a future one.
Speaking on her new album, Swift says, "Being so busy, there's not a lot of time to stop in the middle of the day and just kind of think about this feeling that you just realized about a relationship you had a year ago," Swift reveals. "The ones I love the most end up happening very quickly." The 'Safe & Sound' singer admits the new album will be full of "sad" songs.
Foster joins a list of eclectic Swift collaborators, which includes British rocker Ed Sheeran, producers Butch Walker (P!nk) and Dan Wilson (Adele) and singer-songwriter Lori McKenna. Nathan Chapman -- the producer responsible for her first three multi-platinum album -- will also help Swift craft her newest project. No specific release dates have been announced.
More From Taste of Country