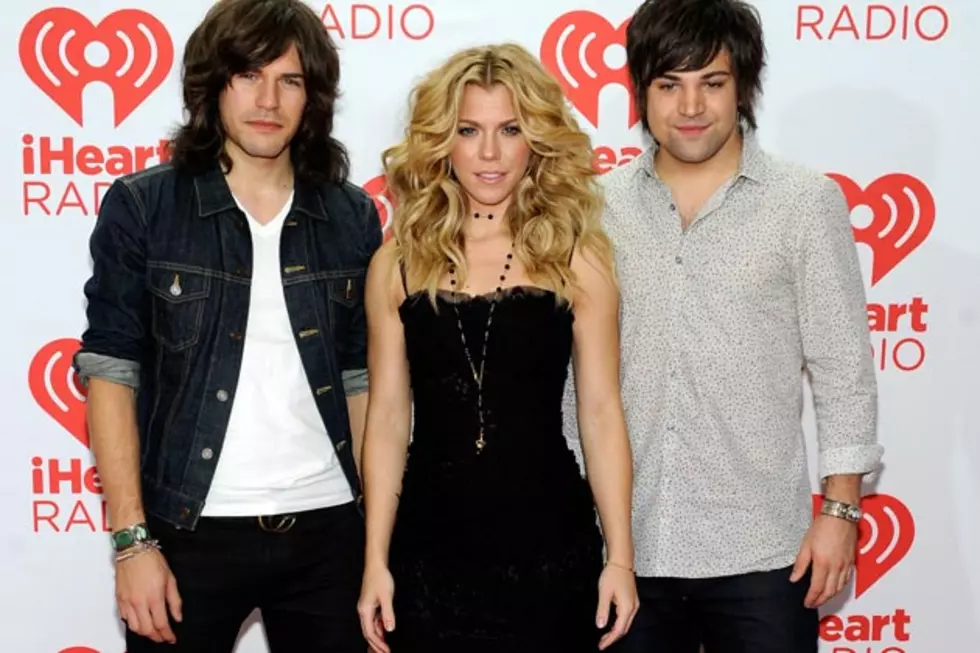 The Band Perry Set to Kick Off Super Bowl 2014 With Pregame Performance
David Becker, Getty Images
The Super Bowl will get a little sibling love from country's own the Band Perry in 2014. The brother-sister trio is lighting up not one, but two stages prior to Super Bowl XLVIII.
Kimberly, Reid and Neil will perform at the pregame show, as well as during the NFL Tailgate Party. Part of each of the Band Perry's performances will be televised live from East Rutherford, New Jersey on Super Bowl Sunday (Feb. 2).
The group are among many acts booked during the two events. At both the pregame show and the tailgate party, Phillip Phillips will also be performing. The Broadway cast of Jersey Boys and Rock of Ages will be included in the NFL Tailgate Party, as well.
But if anyone deserves a chance to shine during the 2014 Super Bowl, it's the Band Perry. They've had multiple No. 1 hits and are now selling out headlining tour dates, while their latest single 'Don't Let Me Be Lonely' is sitting pretty at No. 2 on country radio.
TBP's world tour includes stops throughout Canada, Germany, France the U.S. and more. Full tour dates are here, but if you can't make it to see them while on the road, be sure to turn on Super Bowl Sunday to check them out. Last year, 164 million people tuned their televisions to the game, and this year all eyes will be on the sibling trio.