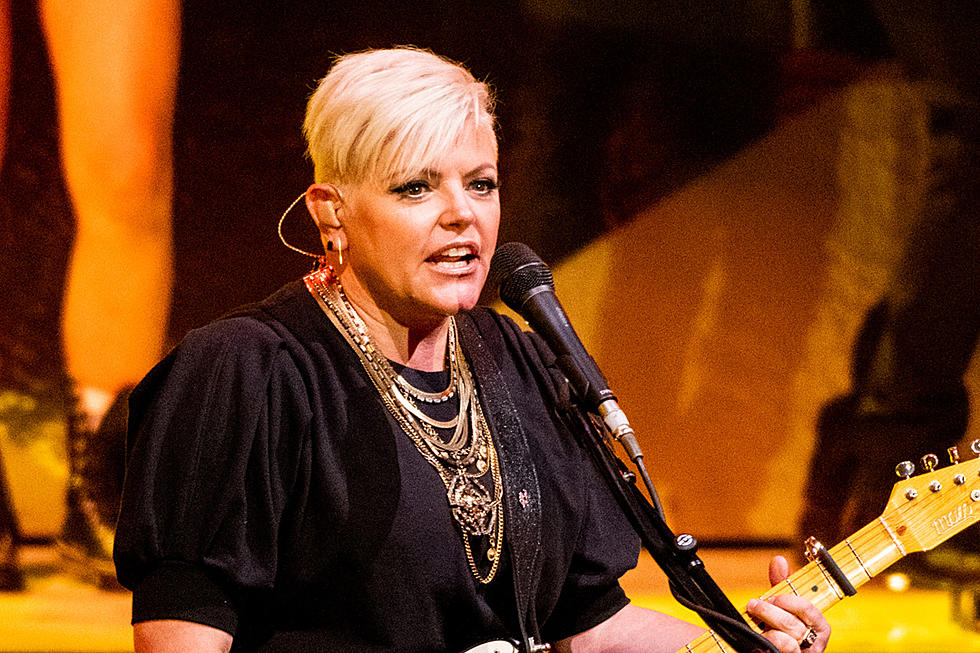 The Chicks Fans Sending Prayers as Trio Postpones, Cancels Shows
Timothy Norris, Getty Images
The Chicks have rescheduled a fourth straight concert and flat-out canceled another on their 2023 World Tour. Fans have started to send prayers and well-wishes with some urgency.
An ongoing illness is keeping the country trio from performing for fans. This new announcement does not specify the nature of a sickness that forced the group to push shows slated for July 27, 29 and 30. They've now rescheduled Wednesday's show in Columbia, Md. and canceled Thursday's (Aug. 3) show n Bethel, N.Y.
July 27: Nashville, Tenn. now scheduled for Sept. 23
July 29: Knoxville, Tenn. now scheduled for Sept. 21
July 30: Greensboro, N.C. now scheduled for Aug. 8
Aug. 2: Columbia, Md. now scheduled for Sept. 20
Aug. 3: Bethel, N.Y. — CANCELED
"Due to ongoing illness, we regret that we must reschedule our show at Merriweather Post Pavilion and cancel our show at Bethel Woods Center for the Arts," a tweet reads.
Related: The Chicks Announce 2023 World Tour Dates
Natalie Maines, Martie Maguire and Emily Robison have not said who is sick or what the nature of the illness is. They've played three scheduled American dates on this tour after opening with eight shows in Europe.
Previously, the group tweeted that Wild Rivers would still open the rescheduled shows. On Instagram fans have left kind thoughts and prayers, plus some concern.
"Really hope everything is ok," says @julieanne_nomadic.
"Please get better soon! So disappointed we won't be able to see you at Bethel Woods," shares @reitzphoto.
"I can't imagine the toll that touring/performing takes on the mind and body. Please take care and feel better soon!" says @lia.croke.
The 2023 World Tour lasts through September with the next show being an August 5 date in Gilford, N.H.
Earl Had to Die: The 20 Best Country Songs About Killing Your Man
From Lefty Frizzell to Carrie Underwood, country stars have always written about murder. Murder ballads about men who do away with their female love interests are abundant, but there's also a whole lot of great songs about the women who kill -- or have others kill for them. Here are the 20 best songs about, er, disposing of the man in your life.
Country Music's 30 Best Revenge Songs, Ranked
They say that revenge is a dish best served cold, but we say that revenge is a dish best served country! Here are the 30 best country songs about bringing the hurt to somebody who did you wrong.
More From Taste of Country