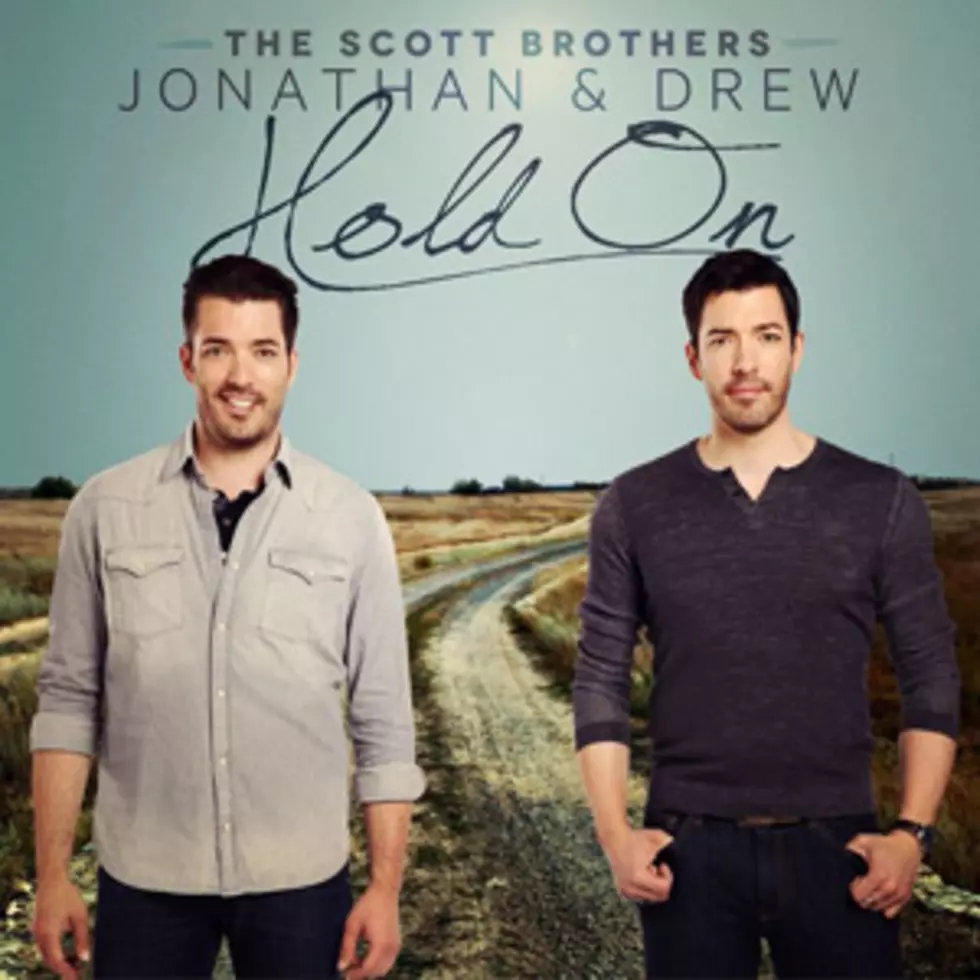 The Scott Brothers, 'Hold On' [Listen]
Star Farm Nashville
Property Brothers stars the Scott Brothers make their musical debut with "Hold On," one of two tracks they've written and released on iTunes. The coffee shop country ballad is a love song written from the perspective of someone missing home.
Sonically, Drew and Jonathan Scott are easily comparable to Dan + Shay, but their harmonies are not quite as pronounced. The arrangement is a little grittier than songs like "19 You + Me," but not by much. It's a folky blend of guitar, piano, vocals and drums.
"Hold On" could be aimed at a lover, or even one's kids. Anyone asked to spend days away from family will find something relatable during this emotional dip of honey. The song mostly relies on the Scott Brothers' vocals — the production is understated.
Victoria Shaw and Chad Carlson helped the Scott Brothers write "Hold On" and "Let the Night Shine In." Both songs were a part of their recent HGTV special Property Brothers at Home on the Ranch.
Listen to the Scott Brothers, "Hold On"
The Scott Brothers, "Hold On" Lyrics:
"Another new city, another new town / Making the memories, making each moment count / My new favorite place is where I've never been / But there's one place I go back again and again and again."
Chorus:
"Hold on, hold on / I'm comin' home, I'm comin' home / It's been too long, way too long / So I'm comin' home to you."
"Can't help but smile when the plane touches down / Knowing that I'll see your face in the crowd / We'll talk for hours and the world fades away / I live for these moments, my heart it counts down the days."
"Always come home to you / Your love is what gets me through all these days and nights / I think about this crazy life / Everything changes but you."
More From Taste of Country